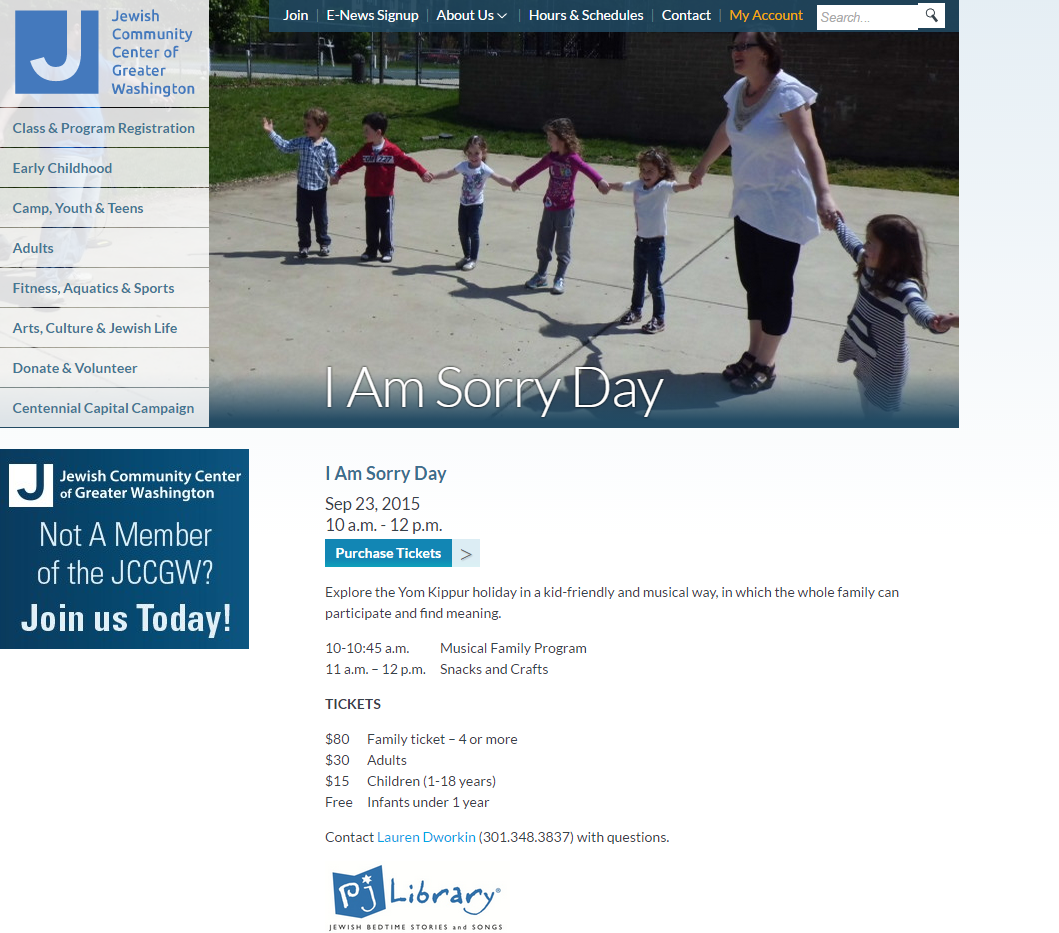 Celebrating Yom Kippur in Montgomery County
Yom Kippur, known as the Day of Atonement, is celebrated this year starting on the evening of Sept. 22 and ends in the evening of Wednesday, Sept. 23.
It is also the holiest day of the year for the Jewish people and calls for atonement and repentance.
The Jewish Community Center of Greater Washington is scheduled to celebrate with the musical I Am Sorry Day– a family-friendly event on Sept. 23 at 10 a.m. in Rockville.
According to the Montgomery County official calendar, Jewish people traditionally observe this holy day with a 25-hour period of fasting and intensive prayer, often spending most of the day in synagogue services. Yom Kippur completes the annual period known in Judaism as the High Holy Days or Yamim Nora'im (Days of Awe).
County and City of Gaithersburg officials shared thoughts on social media reflecting today's message of remorse.
If I have offended you in any way this year, I am sincerely sorry.

— George Leventhal (@georgeleventhal) September 22, 2015
Wishing all our Jewish family and friends who observe Yom Kippur an easy fast and to be sealed in the good book. Gmar Chatimah Tovah.

— Ryan Spiegel (@RySpiegel) September 22, 2015
To anyone I may have wronged this past year, I ask your forgiveness. I am truly sorry and hope you accept my apology. #YomKippur

— Ryan Spiegel (@RySpiegel) September 22, 2015