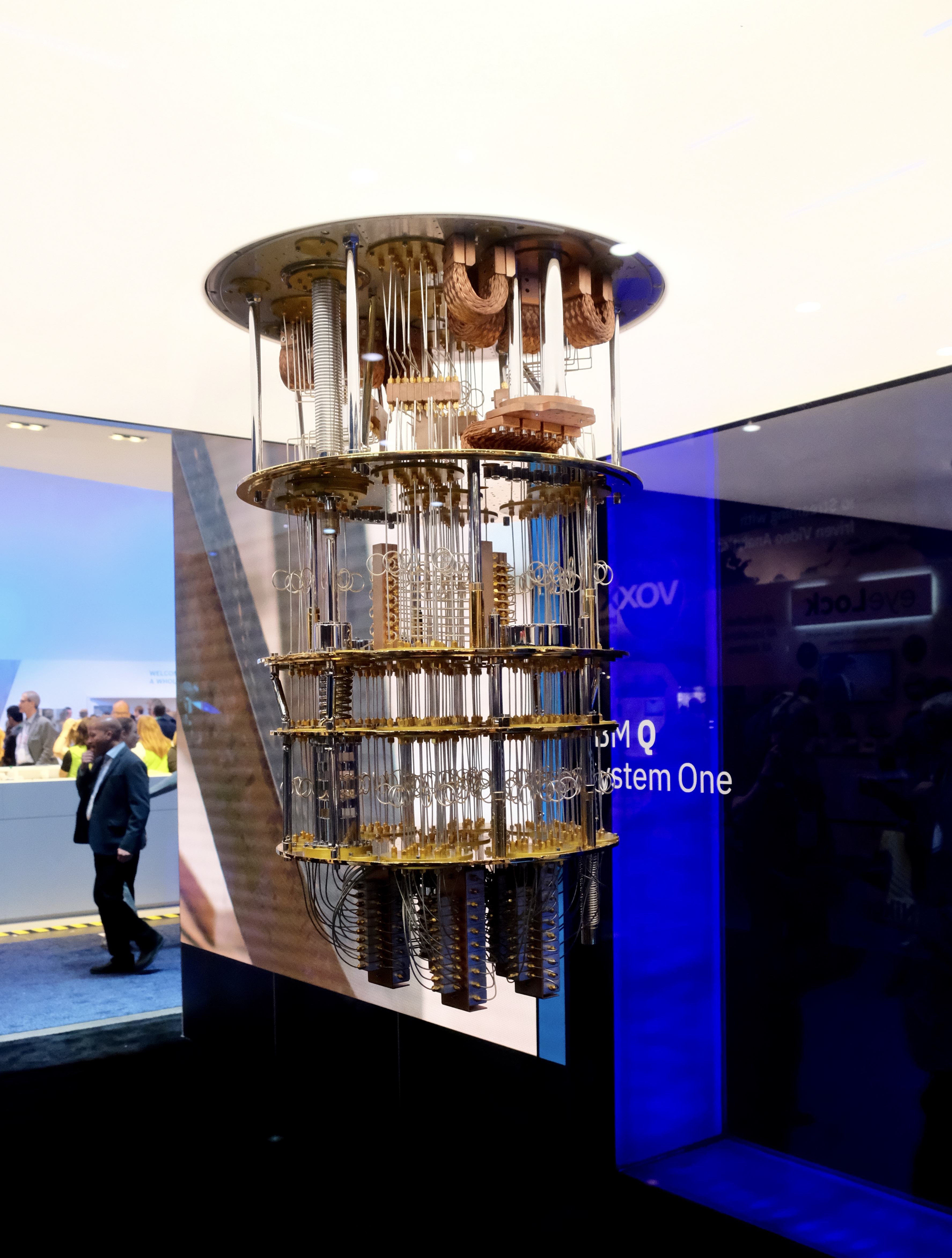 CES 2019: The Future is 'Contextual'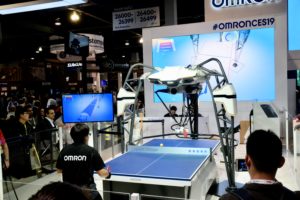 Las Vegas, NV: Friday January 11
It is Day four my last day at @CES 2019 and it has been quite a show. I have walked over 30 miles of convention floors from the Westgate to the Las Vegas Convention Center (LVCC) to Eureka Park and the Sands – Venetian Convention Center in Tech East. You think you have seen it all until you come here once again. It's my 5th CES show. Buzzwords abound but my favorite is contextual. I'll explain that in a moment.
CES in 2019 has over 4,500 exhibitors spread over 5 major venue  locations. The largest exhibitor display areas are topped off at 25,000 square feet. Approximately 181,000 paid visitors descend upon Las Vegas during the show from January 8-11. Last year in 2018 CES used over 2.75 million square feet of exhibition space.
You think that you have seen it all until you come here once again and you get wowed. It's not just the technology but rather how the technology has taken a firm insight grasp of every person's life. Good or bad, does it matter, well only if it is done right and the intentions and the applications of the technology seen here appear as if it is right.
So buzzwords, let me list them now without any particular long stream industry definition.
AI – Artificial Intelligence – when you think you (a human) know better, till some "thing" says you don't.
5G – The coming of the next data connectivity world – it's here – it's real.
Blockchain – a data stream of bits of secured information to be shared, not stolen.
Google – it's a verb, a noun, an adjective all linked to human interactions. Also, a big company.
Alexa – a good friend created to be your new friend.
Baby Tech – bringing intelligence to the crib through digital life.
Smart Home – toilet bowls that light up at night so you can find them.
Contextual – When AI meets all of the above. Sort of like the movie "When Harry Met Sally" sharing a cross-country drive with chance encounters and no moaning at the diner.
Oh and Apple, they don't come to the "CES Show" to display, but they are everywhere, sort of James Bond-ish – a stealthy "Shaken not Stirred" party participant.
Buzzwords are translated into the material world in a variety of forms, like in yachts, in a pilotless drone helicopter, a John Deere Harvester, through a crab-like drone ping-pong playing machine and a swaddling blanket to cover a sleeping baby. Meantime just ask Alexa "to start my morning routine" to turn on your car in the driveway, adjust the driver seat and find your favorite radio station in that car as you stand in front of the mirror fixing your hair in your smart home. Contextualization comes in when Alexa (or Siri, or Hey Google) powered by that embedded AI understands that what you really wanted, but forgot to ask or perhaps you commonly refer as "my Java", was to have your coffee warmed up before you go out to that car in the driveway.
Let's talk farming. First time CES participant The John Deere company brought their newest Harvester (yeah it was big) to the South Hall of the LVCC. AI powered driverless machine that cuts straight paths through corn fields. One of their biggest expenses (spending on average $300,000 per year) is for pesticides and weed spray. Imagine a drone harvester that drove straight using embedded cameras that could identity a certain weed or pest and directly spray onto that annoyance in the process of saving pesticide expense and pollution run off. That's AI.
How about delivering big packages to the tallest roof tops in NYC or Chicago, LA, London? Packages read that as people and packages will be flown by a pilotless drone. Conceived from the ground up as a drone flown by a drive by wire AI powered system to land on rooftops for commercial use. The wing span (really enclosed rotors) is smaller than current Bell Heli's at 38 feet makes it practical for use in an urban environment. This Bell Helicopter was the hit of the CES show every day drawing packed crowds to their booth in the back of LVCC's North Hall.
Speaking of the North Hall, this immense location has become ground zero for the Automotive Industry for announcing new and future cars. Las Vegas and CES are quickly becoming what was once only contained in the province of Detroit as the place to unveil the best and the beautiful in automotive world. Why? Because of AI, because of technology and because of the continued push towards level 5 (total driving automation) world. This push is beyond just package delivery and structured urban routes – it is the ability to map the roads, recognize developing street patterns and then drive safely across them with hands off the steering wheel.
Yes, Carnegie Mellon, first guided a driverless mini-van across the country in the early 1990s but the technology to map the roads didn't really exist nor was it commercialized and available. Step into the future and all the automotive companies are talking 5G and AI integrated and contextualized in the passenger seat. No longer will cars need brakes or mirrors or windows but rather display screens that are translucent for viewing the local scenery or the latest Captain Marvel movie. Cameras are fitted strategically on BMWs and Fords alike using technology that companies like MobilEye (Intel funded) have created that transform data to action in the equipped car on the road.
5G connectivity signals assembled to fit into radios and their signal structure becomes a gateway to Level 5 driving. No longer dependent upon terrestrial cell towers, future cars (2020-2030) will communicate directly with those fitted with similar systems, bypassing towers and speeding up contextual information about surrounding conditions. 5G just passed an appropriate industry certification in mid-year 2018 thus opening up the gates for companies like Qualcomm and Intel to commercialize the use and the rapid deployment of this technology. Chinese companies like Huawei challenge in this sector.
Baby Tech, is it any wonder how my kids grew up so good without this? Now if that isn't dating myself then I don't know what will. Truth is – it is really all good. Too many heartbreaking incidents happen to children at the vulnerable baby stage. NANIT, an exhibitor located at the Sands, produces the first smart monitor that utilizes advanced and secure camera technology combining camera vision with machine learning (AI again) to measure a baby's sleep cycle and produces actionable insights to improve sleep. At the show they unveiled their "swaddling" sleep shirt that monitors heart and baby movement activity. NANIT fits into the AI, Smart Home and Digital Life classifications.
Before I left the Sands – Venetian Convention floor in TECH EAST there was one more stop at Devvio, a blockchain company that is attempting to solve the challenges of data protection. Persistently, fraud, theft and loss could be associated with data transmission and the ability to scale the blockchain of data into a cost efficient manner and solution. This is perhaps the greatest challenge for future industries – the protection and securing of the data chain. Make all the 5G connectivity you want but unless there is security embedded in the transmission of large streams of data future impacts to our supply chain and mapping, and financial transactions still are at risk. It was good to see that Devvio, along with others in "cloud services" are working towards scalable solutions.
Smart Home solutions are exhibited across the entire CES venue, though it centralized in TECH EAST, nearly all exhibitors display a product for home use. Famously, the consumer giants LG, Panasonic and Samsung all provide the latest in credit card thin screen 4K and 8K televisions. Companies like ADT, Honeywell, even Kohler provide solutions for security and ease of every day living through technology. Google and Amazon's Alexa solutions are embedded in many of the products featured by all these companies. Which brings me back to contextualization. Turning on a shower, limiting the flow of tap water, or collecting data on home water tank problems that can predict future failures and provide advanced awareness that is driven by a few simple phrased questions to an Alexa or Google monitor/screen is where the industry is headed.
It was comforting to get an "AP" alert on my cellphone that someone nearly 3,000 miles away had pressed my Ring Doorbell. At that point in time I was in the Proctor & Gamble (P&G Life) booth just a few rows away from the Ring Booth – knowing full well that I could talk to the Girl Scout and her mom to tell her that we were away from home. Wiz bang technology – may not be so much anymore – but just think about how accepting that moment was – to know and have the ability to reach.
That is how the future will be – in an AI world – where you think you know better until you don't and at which point you can use contextual language to address the unknown or the obstacle in that cross walk securely and acceptingly.
Phil Fabrizio
All photos copyrighted – 2019 © Phil Fabrizio | Photoloaf
Photos to follow.