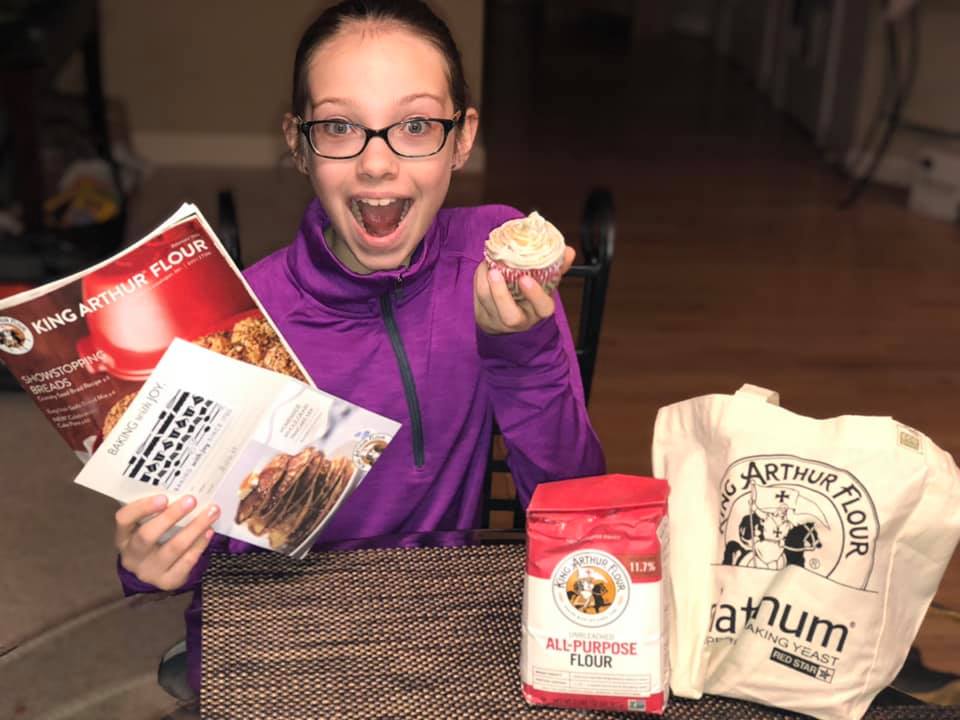 Chamber Members Bake for Good
In order to achieve success, we must be open to collaboration with others. Partnerships can come in all shapes and sizes. Regardless of who you partner with, partnerships can help unlock access to an entirely new community. Or in this case benefit the community.
Gaithersburg-Germantown Chamber of Commerce (GGCC) members & guests gathered at JK Moving Services in Gaithersburg, Maryland on Tuesday, February 26, 2019 for its Business Networking Before Nine. This wasn't your typical business networking event, it was two-fold, networking for work & networking for good.
What stemmed from an annual kid baking program at Johns Hopkins University Montgomery County Campus is now a learn, bake and share in your own community event throughout Gaithersburg, Maryland.
March is Hunger Awareness Month in Gaithersburg. And we kicked off the month with a friendly & tasty baking competition, combined with networking.
The GGCC partnered with King Arthur Flour (KAF) to give back to the community. The concept is simple, pledge to share a homemade baked good with a loved one or someone in your community, all while addressing issues of food insecurity.
The KAF "Bake for Good" program teaches people how to bake and gives them the ingredients to make two loaves of bread, one to keep and one to donate. The Chamber took a different approach on the program with a bake-off where contestants baked a dozen muffins or cupcakes using KAF flour. This was a great opportunity to share what it feels like to bake and give to those in need, while bringing light to food insecurity in Montgomery County.
"Food insecurity is always present in our community and the Baking for Good program is bringing this important issue to light," said Marilyn Balcombe, GGCC President / CEO. "We were thrilled to be a part of the program. Not only is it a great cause, it really motivated our members to be involved."
An issue like food security is complex. Our intent was to shed a light on the challenges facing many in our county, and the need to keep nutrition programs strong, so they can provide for the needs of many.
A portion of their baked goods were donated back into the community. The Chamber took the opportunity saying "thank you" to those who protect us and our businesses daily. The goodies were delivered by Chamber staff & Board Members to local fire & police stations – Montgomery County Fire & Rescue Service Station 8 & Station 34, Germantown Volunteer Fire Department, Gaithersburg Police Department, Montgomery County Police, 5th District & 6th District, & the Upcounty Regional Services Center security team.
Anna Ross won first place in the Gaithersburg-Germantown Chamber of Commerce Business Networking & Baking Contest. "I'm so excited," said Ross. Ross – a twelve-year-old Gaithersburg, Maryland resident – beat out the other twenty-four competitors with her unicorn cupcakes. Ross said she plans to purchase new baking pans with her King Arthur Flour gift card. The competition brought light to food insecurity in Montgomery County, Maryland.
Bake-off judges included City of Gaithersburg Mayor Jud Ashman, JK Moving & Storage General Manager Tom Grass, & former NFL tight end & Montgomery County Police 5th District – Germantown Officer Andre Smith.
Non-bakers also had a chance to participate by donation non-perishable food to Manna Food Center, an endeavor by Bargain Movers. & the GGCC.