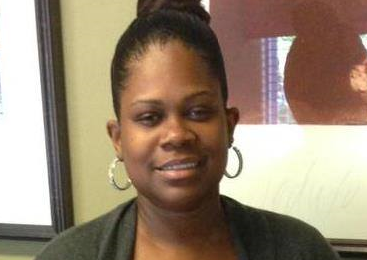 Change is Inevitable: The World According To Marsha B.

This is me, Marsha B. WHOA, you say! Big difference, huh? Yes it is. What made the change? Why did you do it?  Can I do it, too? What are you doing next?
WHAT MADE THE CHANGE?
I got tired of being fat. Point Blank. There comes a time when you get tired of being tired and  I was there. Here I am with the desire to do so many things. I had the ideas, the vision and even made some progress. I had many contacts, invited many places and even started a TV show here at Montgomery Community Media-but I couldn't make it all come full circle.

WHY DID YOU DO IT?
To feel better about me. I wanted to do things in the fashion industry, but felt I personally didn't look the part. I had many offers to participate in plus size opportunities, but I knew personally that wasn't me. I was not plus size and I ddn't want to promote MY unhealthy size. I had all the ideas, plans but my own self confidence would not let me finish a lot of what I started. I became unsure of so many things. I hadl allowed unhealthy people in my circle to dictate things and ideas I did not always agree with.

CAN I DO IT TOO?
I know you have heard it all before but, "You can do ANYTHING you set your mind to". You can. I had magazines of all the clothes I wanted to wear, pictures of my old self and the plan to move ahead with all I want to do. I took it ONE DAY AT A TIME.  You have to find what motivates you and what you want your end result to be. My total motivaton was not all about fashion. I had other issues such as  Cancer fears and knee pain. I am still not out of the water.  I have fifty more pounds to go and can't wait to see the final new me!

WHAT ARE YOU DOING NEXT?
Well I am throwing out the old and coming in with the new! I have ridded myself of all the people, places and things from the past that were not in the best interest for me or my goals. Some people removed themselves which I am happy to say was the best thing for them to do. People do not always want to talk about it, but you go through several phases and different people in order to become the person you were meant to be. The right people will come in your life and be the support you need. One of the key things I failed to do was to stay honest with myself.
Well if you noticed, I changed the name of my blog:"The World According To Marsha B". I focused so much on what others thought and how I should do things that I didn't give my opinion or thoughts first priority. We all need advice, but you should always make the final decision when it comes to your life, your business, your success.
I am making this blog not just about fashion, but my life in general, my journey, my experiences to share, encourage and inspire. So stay tuned!
Marsha B.