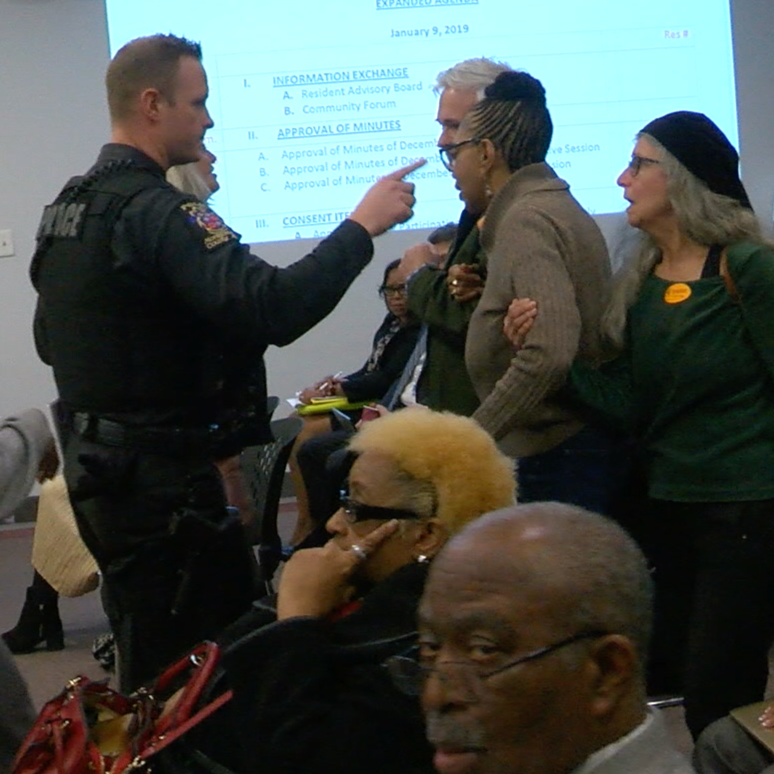 Charges Dropped Against Cemetery Protesters
Charges have been dropped against the seven members of the "HOC 7" — protesters who were arrested during Housing Opportunities Commission meetings objecting to the lack of action over an African-American cemetery on commission property.
The seven received citations for disorderly conduct, four at a Jan. 9 protest and three at a Feb. 8 protest.
"It was in all parties' best interest to resolve this matter in this way," said Ramon Korionoff, spokesman for Montgomery County State's Attorney John McCarthy.
The citations could not have brought jail time, he said.
The protests followed a long-running controversy over the Moses Cemetery, where hundreds of slaves are believed to be buried. The cemetery is under the parking lot of Westwood Towers in Bethesda, an HOC-owned property not far from River Road in Bethesda.
The protesters are part of the Bethesda African Cemetery Coalition.
"Our demand remains the same," Marsha Coleman-Adebayo said. "That the HOC convey the land to the only organization that has not betrayed the African community on River Road, and that's Macedonia Baptist Church."
Coleman-Adebayo's husband, Segun Adebayo, is the church's pastor.
"I'm glad the charges were dropped. It seems like a waste of valuable court time," said Jeffrey Slavin, the mayor of Somerset who was also arrested protesting. "But it could have been a good time to publicize the issue."
Slavin is the chairman of the board of Montgomery Community Media.
Coleman-Adebayo said her group and the HOC are willing to negotiate. She said the sides are waiting for County Executive Marc Elrich to call a meeting.
Slavin said Elrich has been trying to resolve the issue, but it's come at the start of his administration.
"He made a personal commitment to me many moons ago that it was important to him to resolve it, and I do think he will," Slavin said.
This story has been updated.