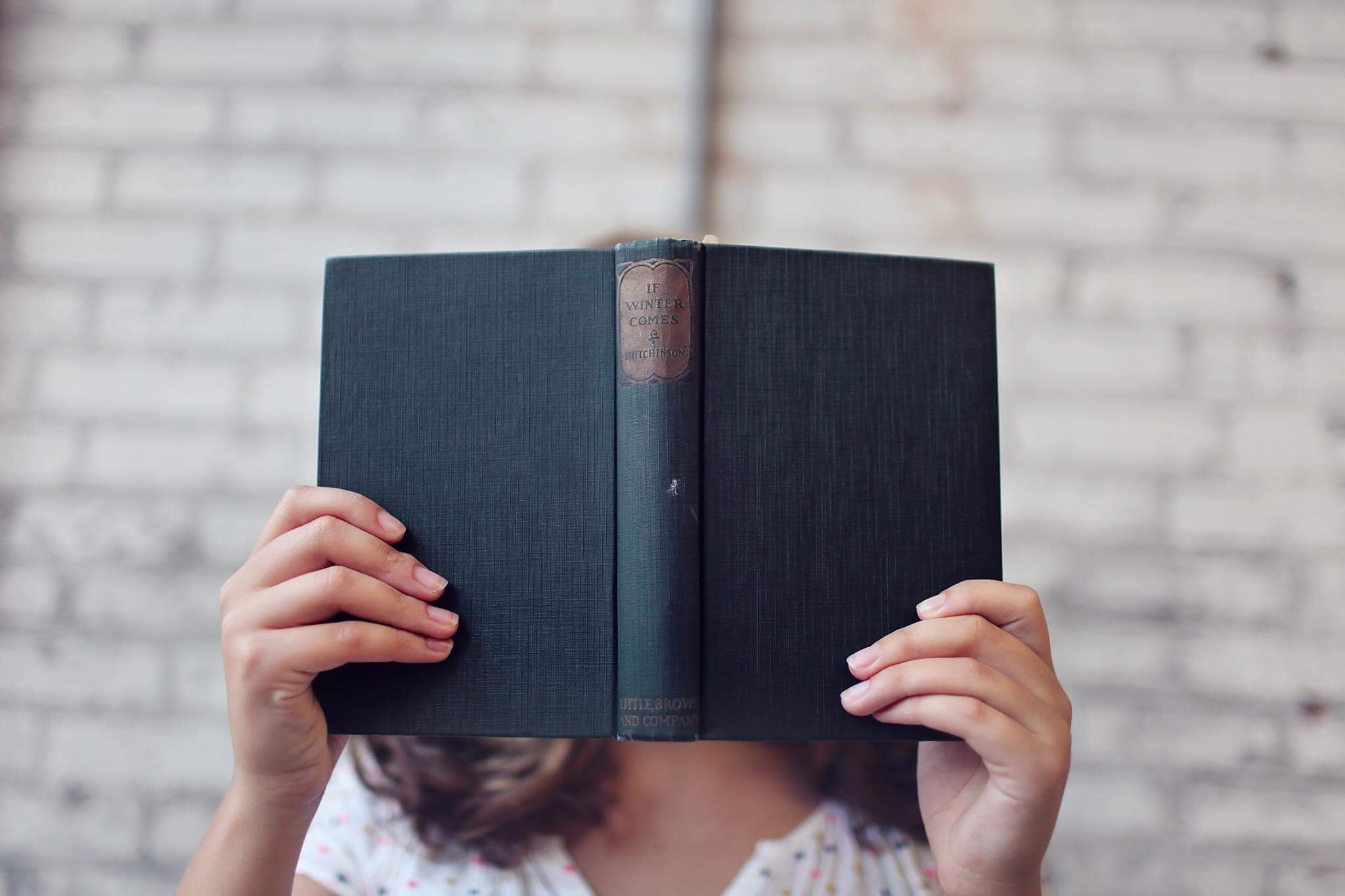 Check Out: What Montgomery County Was Reading in October
Montgomery County Public Libraries (MCPL) maintain an extensive collection of materials for county residents to check out. Have you ever wondered what the county's library visitors are reading? We turned to our county's librarians to find out.
For the month of October, the most read books by genre are: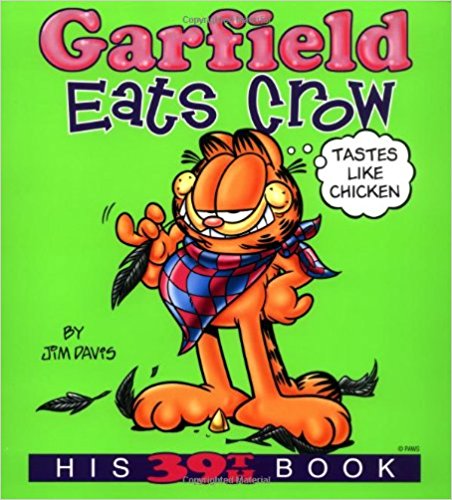 Juvenile Fiction
Sarah Gives Thanks: How Thanksgiving Became a National Holiday by Mike Allegra
During the nineteenth century, Sarah Josepha Hale dedicated her life to making Thanksgiving a national holiday, all while raising a family and becoming a groundbreaking writer and women's magazine editor. Sarah Hale's inspiring story, accompanied by luscious watercolor illustrations, tells the tale of one woman who wouldn't take no for an answer.
Click here to see availability at Montgomery County Public Libraries.
Star Wars: Absolutely Everything You Need to Know by Adam Bray
2016 Nickelodeon Kids' Choice Award Nominee for Favorite Book!
Absolutely Everything You Need to Know is crammed with weird and wonderful Star Wars trivia, strange-but-true facts and fascinating "Did you know?" Q&As via a highly engaging infographic design. Find out who cleans the floors of the Death Stars and what takes 1,000 years to digest its victims! From movie-making trivia to quirky facts you never knew, this guide will excite new and old fans alike of Star Wars Rebels(tm) , Star Wars: The Clone Wars and the Star Wars movies I-VI.
Click here to see availability at Montgomery County Public Libraries.
Why Do Leaves Change Colors? (Everyday Earth Science) by Beth Bence Reinke
Find out why leaves turn orange, yellow, red, and purple in theautumn before falling to the ground.Additional features to aid comprehension include colorful images, informational diagrams, hands-on activities, detailed captions and callouts, a table of contents, a phonetic glossary, sources forfurther research, and an introduction to the author.
Click here to see availability at Montgomery County Public Libraries.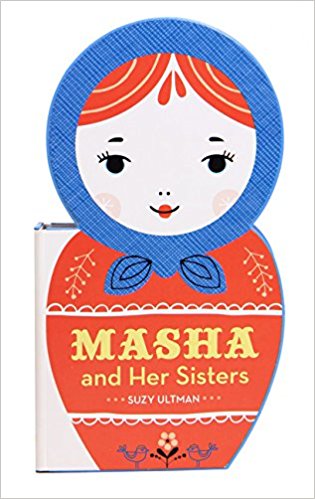 Juvenile Non-Fiction
Masha and Her Sisters by Suzy Ultman
Meet Masha and her sisters in this charming die-cut novelty board book inspired by Russian nesting dolls. Featuring shaped pages with brightly painted edges, and culminating in a satisfying finale, these nestled dolls reinforce a sweet message: they may be different, but they're a perfect fit!
Click here to see availability at Montgomery County Public Libraries.
Picture Fit Board Books: A Traffic Jam of Trucks by Roger Priddy
There are trucks and tractors, cars and buses rumbling through this lively and engaging colors book. Little learners will discover a rainbow of colors from red to blue and yellow and green in the brightly colored things that are splashed across the book pages. On the turn of every page, they'll be excited to find raised vehicle shapes to touch, feel, and explore, that neatly tuck into the shaped spaces on the opposite page. Offering a tactile and visual experience that your child will want to repeat time and time again, A Traffic Jam of Trucks is just right for little hands!
Click here to see availability at Montgomery County Public Libraries.
The Golden Lion (Cleopatra in Space #4) by Mike Maihack
The fourth thrilling installment in Mike Maihack's graphic novel series!
Cleo is back at Yasiro Academy, recovering from the tragic events that occurred on planet Hykosis. She feels responsible for the death of her friend Zaid, and trains nonstop. And when she learns that the Golden Lion – a star with immeasurable energy that could destroy them all if weaponized – has been located, she goes alone to the snowy, icy planet Cada'duun to find it. There, she faces off with a new enemy who has been instructed to destroy the Golden Lion… and her.
Click here to see availability at Montgomery County Public Libraries.
Adventure Time Comics Volume 1 by Shannon Watters & Whitney Leopard
Oh My Glob! We've unleashed some of the industry's best cartoonists into the Land of Ooo to share their most algebraic and original stories!
WHAT TIME IS IT?!
It's ADVENTURE TIME COMICS time! These sweet shorts come in many shapes and sizes, featuring all of the beloved characters from the Land of Ooo, written and illustrated by acclaimed cartoonists and storytellers from all over the world.
Click here to see availability at Montgomery County Public Libraries.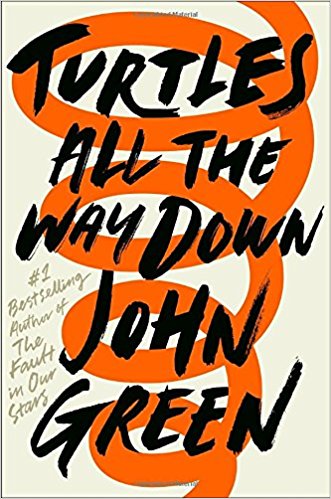 Young Adult
Turtles All the Way Down by John Green
#1 New York Times Bestseller * #1 Wall Street Journal Bestseller * #1 International Bestseller * USA Today Bestseller
"Astonishing…. So surprising and moving and true that I became completely unstrung." – The New York Times
It's quite rare to find someone who sees the same world you see.
Sixteen-year-old Aza never intended to pursue the mystery of fugitive billionaire Russell Pickett, but there's a hundred-thousand-dollar reward at stake and her Best and Most Fearless Friend, Daisy, is eager to investigate. So together, they navigate the short distance and broad divides that separate them from Russell Pickett's son, Davis.
Click here to see availability at Montgomery County Public Libraries.
All the Crooked Saints by Maggie Stiefvater
Here is a thing everyone wants: A miracle.Here is a thing everyone fears:What it takes to get one. Any visitor to Bicho Raro, Colorado is likely to find a landscape of dark saints, forbidden love, scientific dreams, miracle-mad owls, estranged affections, one or two orphans, and a sky full of watchful desert stars. At the heart of this place you will find the Soria family, who all have the ability to perform unusual miracles. And at the heart of this family are three cousins longing to change its future: Beatriz, the girl without feelings, who wants only to be free to examine her thoughts; Daniel, the Saint of Bicho Raro, who performs miracles for everyone but himself; and Joaquin, who spends his nights running a renegade radio station under the name Diablo Diablo. They are all looking for a miracle. But the miracles of Bicho Raro are never quite what you expect.Maggie Stiefvater has been called "a master storyteller" by USA Today and "wildly imaginative" by Entertainment Weekly . Now, with All the Crooked Saints , she gives us the extraordinary story of an extraordinary family, a masterful tale of love, fear, darkness, and redemption.
Click here to see availability at Montgomery County Public Libraries.
Never Say Die (Alex Rider) by Anthony Horowitz
The world's greatest teen spy is back in action in a thrilling new mission: destroy once and for all the terrorist organization SCORPIA. Americans may have purchased more than 6 million copies of Alex's adventures, but now, more than ever, we all need his heroics.
Following the events of Scorpia Rising , Alex relocates to San Francisco as he slowly recovers from the tragic death of his best friend and caregiver, Jack Starbright, at the hands of terrorists working for SCORPIA. With Jack gone, Alex feels lost and alone, but then, out of the blue, he receives a cryptic email–just three words long, but enough to make Alex believe that Jack may be alive. Armed with this shred of hope, Alex boards a flight bound for Egypt and embarks on a dubious quest to track Jack down.
Click here to see availability at Montgomery County Public Libraries.
The Book of Dust: La Belle Sauvage by Philip Pullman
INSTANT NEW YORK TIMES BESTSELLER!
"Too few things in our world are worth a seventeen year wait: The Book of Dus t is one of them." — The Washington Post
Philip Pullman returns to the parallel world of his groundbreaking novel The Golden Compass to expand on the story of Lyra, "one of fantasy's most indelible characters." ( The New York Times Magazine )
Malcolm Polstead is the kind of boy who notices everything but is not much noticed himself. And so perhaps it was inevitable that he would become a spy….
Click here to see availability at Montgomery County Public Libraries.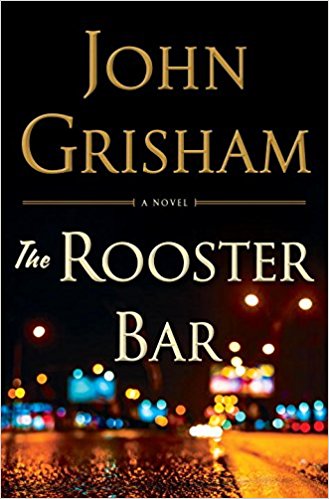 Adult Fiction
The Rooster Bar by John Grisham
#1 New York Times bestselling author John Grisham's newest legal thriller takes you inside a law firm that's on shaky ground.
Mark, Todd, and Zola came to law school to change the world, to make it a better place. But now, as third-year students, these close friends realize they have been duped. They all borrowed heavily to attend a third-tier, for-profit law school so mediocre that its graduates rarely pass the bar exam, let alone get good jobs. And when they learn that their school is one of a chain owned by a shady New York hedge-fund operator who also happens to own a bank specializing in student loans, the three know they have been caught up in The Great Law School Scam.
But maybe there's a way out. Maybe there's a way to escape their crushing debt, expose the bank and the scam, and make a few bucks in the process. But to do so, they would first have to quit school. And leaving law school a few short months before graduation would be completely crazy, right? Well, yes and no . . .
Pull up a stool, grab a cold one, and get ready to spend some time at The Rooster Bar .
Click here to see availability at Montgomery County Public Libraries.
Two Kinds of Truth (A Harry Bosch Novel) by Michael Connelly
Harry Bosch searches for the truth in the new thriller from #1 NYT bestselling author Michael Connelly
An Amazon Book of the Month.
Harry Bosch is back as a volunteer working cold cases for the San Fernando Police Department and is called out to a local drug store where a young pharmacist has been murdered. Bosch and the town's 3-person detective squad sift through the clues, which lead into the dangerous, big business world of pill mills and prescription drug abuse.
Click here to see availability at Montgomery County Public Libraries.
Manhattan Beach: A Novel by Jennifer Egan
LONGLISTED for the NATIONAL BOOK AWARD FOR FICTION.
The daring and magnificent novel from the Pulitzer Prize-winning author of A Visit from the Goon Squad.
"Immensely satisfying…an old-fashioned page-turner, tweaked by this witty and sophisticated writer…Egan is masterly at displaying mastery…she works a formidable kind of magic." –Dwight Garner, The New York Times
"Dares to satisfy us in a way that stories of an earlier age used to." –Ron Charles, The Washington Post
Click here to see availability at Montgomery County Public Libraries.
Before We Were Yours: A Novel by Lisa Wingate
NEW YORK TIMES BESTSELLER * For readers of Orphan Train and The Nightingale comes a "thought-provoking [and] complex tale about two families, two generations apart . . . based on a notorious true-life scandal."*
Memphis, 1939. Twelve-year-old Rill Foss and her four younger siblings live a magical life aboard their family's Mississippi River shantyboat. But when their father must rush their mother to the hospital one stormy night, Rill is left in charge–until strangers arrive in force. Wrenched from all that is familiar and thrown into a Tennessee Children's Home Society orphanage, the Foss children are assured that they will soon be returned to their parents–but they quickly realize the dark truth. At the mercy of the facility's cruel director, Rill fights to keep her sisters and brother together in a world of danger and uncertainty.
Aiken, South Carolina, present day. Born into wealth and privilege, Avery Stafford seems to have it all: a successful career as a federal prosecutor, a handsome fianc#65533;, and a lavish wedding on the horizon. But when Avery returns home to help her father weather a health crisis, a chance encounter leaves her with uncomfortable questions and compels her to take a journey through her family's long-hidden history, on a path that will ultimately lead either to devastation or to redemption.
Click here to see availability at Montgomery County Public Libraries.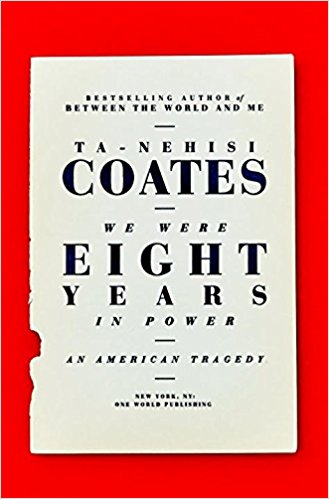 Adult Non-fiction
We Were Eight Years in Power: An American Tragedy by Ta-Nehisi Coates
NEW YORK TIMES BESTSELLER * In these "urgently relevant essays,"* the National Book Award-winning author of Between the World and Me "reflects on race, Barack Obama's presidency and its jarring aftermath"*–including the election of Donald Trump.
"We were eight years in power" was the lament of Reconstruction-era black politicians as the American experiment in multiracial democracy ended with the return of white supremacist rule in the South. In this sweeping collection of new and selected essays, Ta-Nehisi Coates explores the tragic echoes of that history in our own time: the unprecedented election of a black president followed by a vicious backlash that fueled the election of the man Coates argues is America's "first white president."
Click here to see availability at Montgomery County Public Libraries.
Braving the Wilderness: The Quest for True Belonging and the Courage to Stand Alone by Brené Brown
#1 NEW YORK TIMES BESTSELLER * A timely and important new book that challenges everything we think we know about cultivating true belonging in our communities, organizations, and culture, from the #1 bestselling author of Rising Strong, Daring Greatly, and The Gifts of Imperfection.
"True belonging doesn't require us to change who we are. It requires us to be who we are." Social scientist Bren#65533; Brown, PhD, LMSW, has sparked a global conversation about the experiences that bring meaning to our lives–experiences of courage, vulnerability, love, belonging, shame, and empathy. In Braving the Wilderness, Brown redefines what it means to truly belong in an age of increased polarization. With her trademark mix of research, storytelling, and honesty, Brown will again change the cultural conversation while mapping a clear path to true belonging.
Click here to see availability at Montgomery County Public Libraries.
Code Girls: The Untold Story of the American Women Code Breakers in World War II by Liza Mundy
WASHINGTON POST BESTSELLER
"Fascinating…. Addictively readable."— Boston Globe
"Astonishing."— Nature
"Irresistible."— Washington Post
" Code Girls reveals a hidden army of female cryptographers, whose work played a crucial role in ending World War II…. Mundy has rescued a piece of forgotten history, and given these American heroes the recognition they deserve."—Nathalia Holt, bestselling author of Rise of the Rocket Girls
Recruited by the U.S. Army and Navy from small towns and elite colleges, more than ten thousand women served as codebreakers during World War II. While their brothers and boyfriends took up arms, these women moved to Washington and learned the meticulous work of code-breaking. Their efforts shortened the war, saved countless lives, and gave them access to careers previously denied to them. A strict vow of secrecy nearly erased their efforts from history; now, through dazzling research and interviews with surviving code girls, bestselling author Liza Mundy brings to life this riveting and vital story of American courage, service, and scientific accomplishment.
Click here to see availability at Montgomery County Public Libraries.