Check Out: What Montgomery County Was Reading in September
Montgomery County Public Libraries (MCPL) maintain an extensive collection of materials for county residents to check out. Have you ever wondered what the county's library visitors are reading? We turned to our county's librarians to find out.
For the month of September, the most read books by genre are: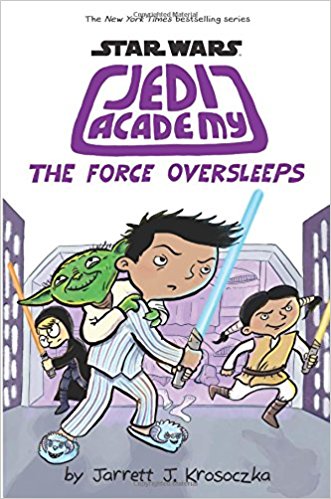 Juvenile Fiction
The Force Oversleeps (Star Wars: Jedi Academy #5) by Jarrett J. Krosoczka
Victor Starspeeder is back at Jedi Academy for year two, but it's not going the way he'd planned. He was thrilled about Drama Club and hoped to get the lead in this year's musical… But a new kid got the role! What gives?! Plus, he keeps oversleeping and getting to class late . . . Worst of all, his big sister Christina is getting ready to graduate from Jedi Academy, and there are rumors going around that she's a Sith!
The Fix-It Friends: Sticks and Stones by Nicole Kear
Because words can hurt you too. Noah's the quiet type, which makes him a great friend for Veronica. She chats. He listens. She gabs. He nods. Perfect! So when Veronica spots Noah getting teased, she decides that if he won't speak up for himself, she will!
Waiting for Pumpsie by Barry Wittenstein
This fictionalized account captures the true story of baseball player Pumpsie Green's rise to the major leagues. The story is a snapshot of the Civil Rights Movement and a great discussion starter about the state of race relations in the United States today.
Princess Sophie and the Six Swans: A Tale from the Brothers Grimm by Kim Jacobs
Princess Sophie, the spirited young heroine of this adapted tale from the Brothers Grimm, finds herself faced with an incredible challenge and some lessons to learn.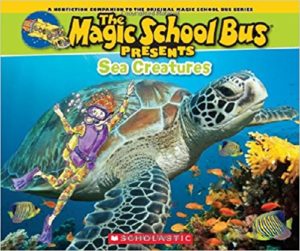 Juvenile Non-Fiction
Magic School Bus Presents: Sea Creatures: A Nonfiction Companion to the Original Magic School Bus Series by Tom Jackson
This is a photographic nonfiction companion book to the original bestselling title, The Magic School Bus on the Ocean Floor.
That's Gross!: Icky Facts That Will Test Your Gross-Out Factor (National Geographic Kids) by Crispin Foyer
Bringing together the slimiest, smelliest, and stickiest topics imaginable, That's Gross, is chock-full of foul facts that are guaranteed to make your stomach churn.
Where the Sidewalk Ends: Poems and Drawings by Shel Silverstein
Shel Silverstein's masterful collection of poems and drawings stretches the bounds of imagination and will be cherished by readers of all ages.
Who Is Michelle Obama? by Megan Stine
Born into a close knit family in Chicago, Michelle Robinson was a star student who graduated from Princeton and Harvard Law. Then in 1992, she married another promising young lawyer and the rest, as they say, is history.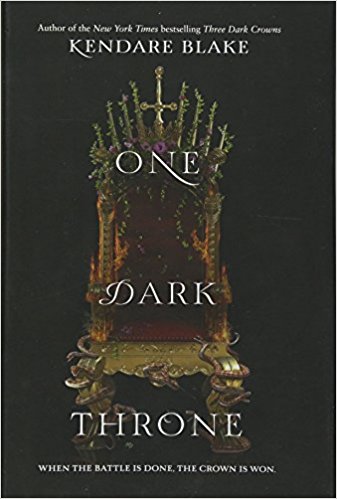 Young Adult
One Dark Throne (Three Dark Crowns) by Kendare Blake
In this enthralling sequel to Kendare Blake's New York Times bestselling Three Dark Crowns, Fennbirn's deadliest queens must face the one thing standing in their way of the crown: each other.
Genuine Fraud by E. Lockhart
From the author of We Were Liars comes a masterful new psychological suspense novel—the story of a young woman whose diabolical smarts are her ticket into a charmed life. But how many times can someone reinvent themselves? You be the judge.
Wonder Woman: Warbringer (DC Icons Series) by Leigh Bardugo
The highly anticipated, entirely new coming-of-age story for the world's greatest super hero: Wonder Woman by author Leigh Bardugo.
They Both Die at the End by Adam Silvera
Adam Silvera reminds us that there's no life without death and no love without loss in this devastating yet uplifting story about two people whose lives change over the course of one unforgettable day.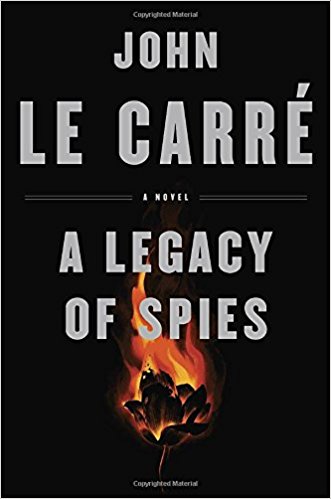 Adult Fiction
A Legacy of Spies: A Novel) by John Le Carré
Peter Guillam, staunch colleague and disciple of George Smiley of the British Secret Service, otherwise known as the Circus, is living out his old age on the family farmstead on the south coast of Brittany when a letter from his old Service summons him to London.
Little Fires Everywhere by Celeste Ng
From the bestselling author of Everything I Never Told You, a riveting novel that traces the intertwined fates of the picture-perfect Richardson family and the enigmatic mother and daughter who upend their lives.
A Column of Fire (Kingsbridge) by Ken Follett
In 1558, the ancient stones of Kingsbridge Cathedral look down on a city torn apart by religious conflict. As power in England shifts precariously between Catholics and Protestants, royalty and commoners clash, testing friendship, loyalty, and love.
The Ninth Hour: A Novel by Alice McDermott
A magnificent new novel from one of America's finest writers―a powerfully affecting story spanning the twentieth century of a widow and her daughter and the nuns who serve their Irish-American community in Brooklyn.
Adult Non-fiction
Happiness: A Memoir: The Crooked Little Road to Semi-Ever After by Heather Harpham
A shirt-grabbing, page-turning love story that follows a one-of-a-kind family through twists of fate that require nearly unimaginable choices.
Hue 1968: A Turning Point of the American War in Vietnam by Mark Bowden
The first battle book from Mark Bowden since his #1 New York Times bestseller Black Hawk Down, Hue 1968 is the story of the centerpiece of the Tet Offensive and a turning point in the American War in Vietnam.
We Are Never Meeting in Real Life.: Essays by Samantha Irby
Sometimes you just have to laugh, even when life is a dumpster fire.
Why Buddhism is True: The Science and Philosophy of Meditation and Enlightenment by Robert Wright
From one of America's greatest minds, a journey through psychology, philosophy, and lots of meditation to show how Buddhism holds the key to moral clarity and enduring happiness.