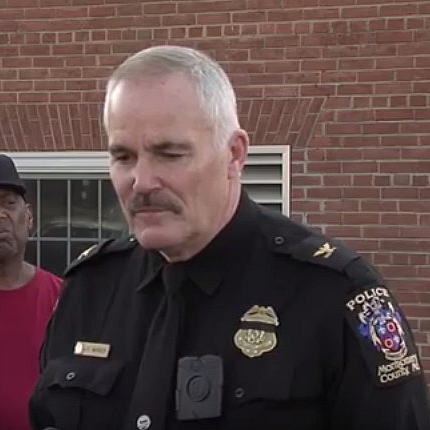 Chief Tom Manger Announces Retirement from Montgomery Police
Montgomery County Police Chief Tom Manger announced Wednesday that he will retire in April after 15 years with the county and 42 years as a police officer.
In a statement released by the county, County Executive Marc Elrich said: "This is a bittersweet day for Montgomery County. Chief Manger has set the bar high for police leadership, outstanding service both locally and nationally, and leaves the department and county better and safer than when he arrived."
Elrich applauded Manger's acceptance of body cameras on officers, noting Manger wears one himself. Elrich also praised Manger's implementation of de-escalation training for officers long before other departments.
Manger is the 16th chief in the 97-year history of the Montgomery County police. He was sworn in on Jan. 30, 2004. He is the second longest-serving police chief behind James S. McAuliffe, who served from 1955 until 1971.
In the county's statement, Manger said: "My plans are to stay engaged with my community and my profession. As the Major Cities Chiefs Association is expanding its legislative agenda in our nation's capital, I have been asked to lead that team. It's become a cliché that upon retirement, you say that you want to spend more time with your family. I do want to spend more time with my family, I just hope they want to spend more time with me."
After graduating from the University of Maryland, Manger began his law enforcement career in 1976 as a "summer cop" in Ocean City, Maryland.  On Jan. 3, 1977, he was sworn in as a Fairfax County, Virginia police officer. He rose through the ranks and was the chief of police in Fairfax County from 1998 to 2004. In 1993, he was awarded the Silver Medal of Valor.
Washingtonian magazine recently recognized Manger as one of its 2018 Washingtonians of the Year.  He recently completed four years as the president of the Major Cities Chiefs Association, elected by his peers from the nation's largest police departments.