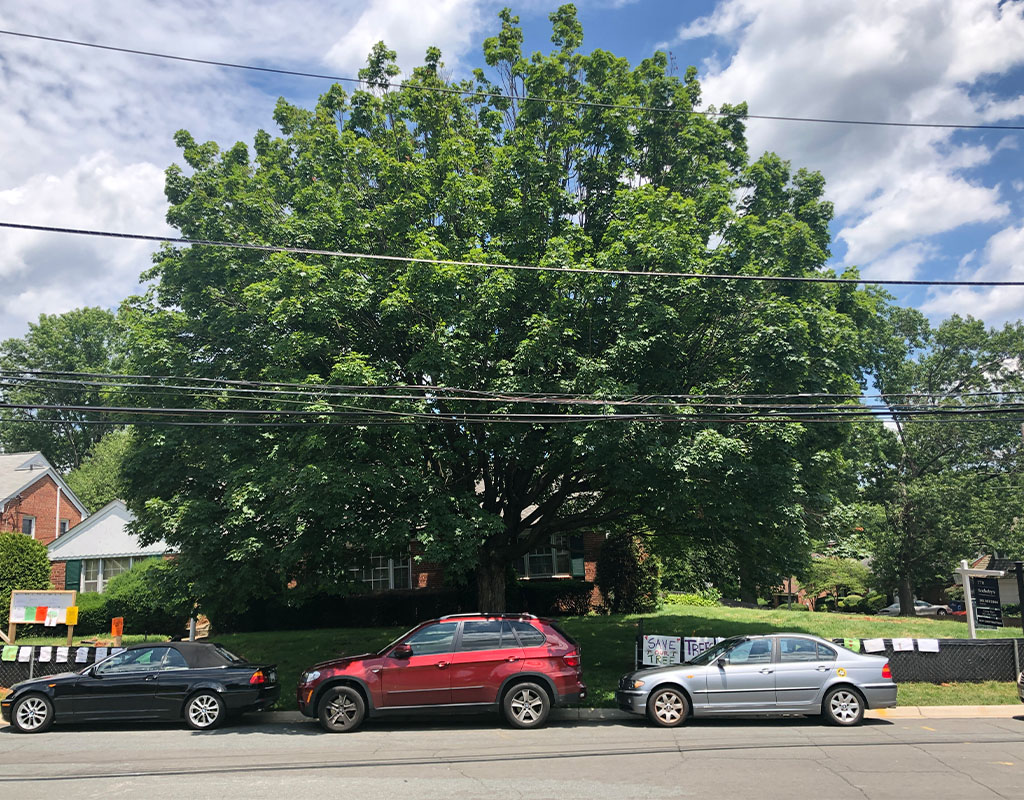 Children Start 'Save the Tree' Campaign for Popular Chevy Chase Maple
A playtime landmark in Chevy Chase is in danger of being torn down, and several children in the neighborhood are campaigning to have it stay.
On June 16, several young residents gathered at a maple tree in the Rolling Wood community and protested against its planned removal, hanging signs on the chain link construction fence on the edge of the property and putting a petition up for residents and others to sign.
The tree is located in the yard of a house on the corner of Pomander Lane and Winnett Road. Developers plan to tear down the house to build a larger one in its place, and look to remove the tree in order to make room for the new house. It could be removed as early as today, but the community kids hope that they can keep the tree as a neighborhood hangout for a while longer.