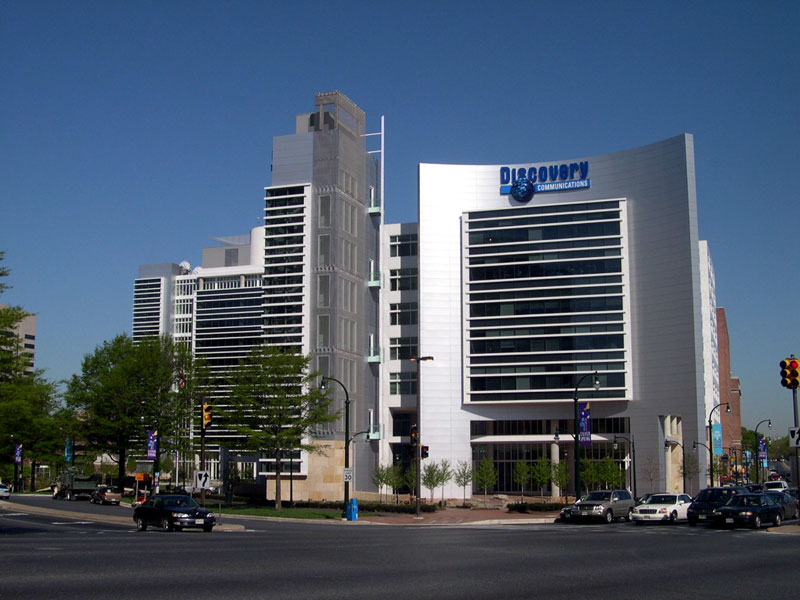 Children's National Health System Signs Lease in Old Discovery Communications Building
Children's National Health System signed a 15-year lease on Wednesday for space in Silver Spring's Inventa Towers, formerly the headquarters of Discovery Communications.
This lease makes Children's National the first tenant in the space, located at 1 Discovery Place on the corner of Colesville Road and Georgia Ave. Discovery, the company behind popular cable television channels like Animal Planet and TLC, announced at the start of 2018 that it would be selling its Silver Spring property and moving to New York.
The new Children's National offices will span more than 140,000 square feet on four of the building's 10 floors. This location will consolidate administrative teams for the pediatric health system that are currently dispersed throughout the D.C. Metropolitan area in various offices.
"As we pursue a more collaborative work environment for our staff, we sought a space that was centrally located offered a variety of amenities. Inventa Towers delivers on all of our needs and more," Charles Weinstein, executive vice president and chief real estate & facilities officer of Children's National, said in a statement.
Inventa Towers will be renovated this summer with updates including a state-of-the-art fitness center and a 5,000-square-foot conference center. The outdoor space will be expanded to feature increased seating options and gathering spaces for meetings and events.
The building's features and location made Inventa Towers an ideal space for Children's National, according to Matthew Coursen, the senior managing director of JLL, the firm that represented the healthcare system in this transaction.
"With all of its current and future amenities, access to abundant public transportation options, proximity to its main campus on Michigan Avenue, NW and its new Children's National Research and Innovation Campus at the site of the former Walter Reed Army Health System – Inventa Towers will allow the pediatric health system to thrive for the long term, right in the heart of downtown Silver Spring," Coursen said in a statement.
Children's National will begin phasing its staff into its new space next year.