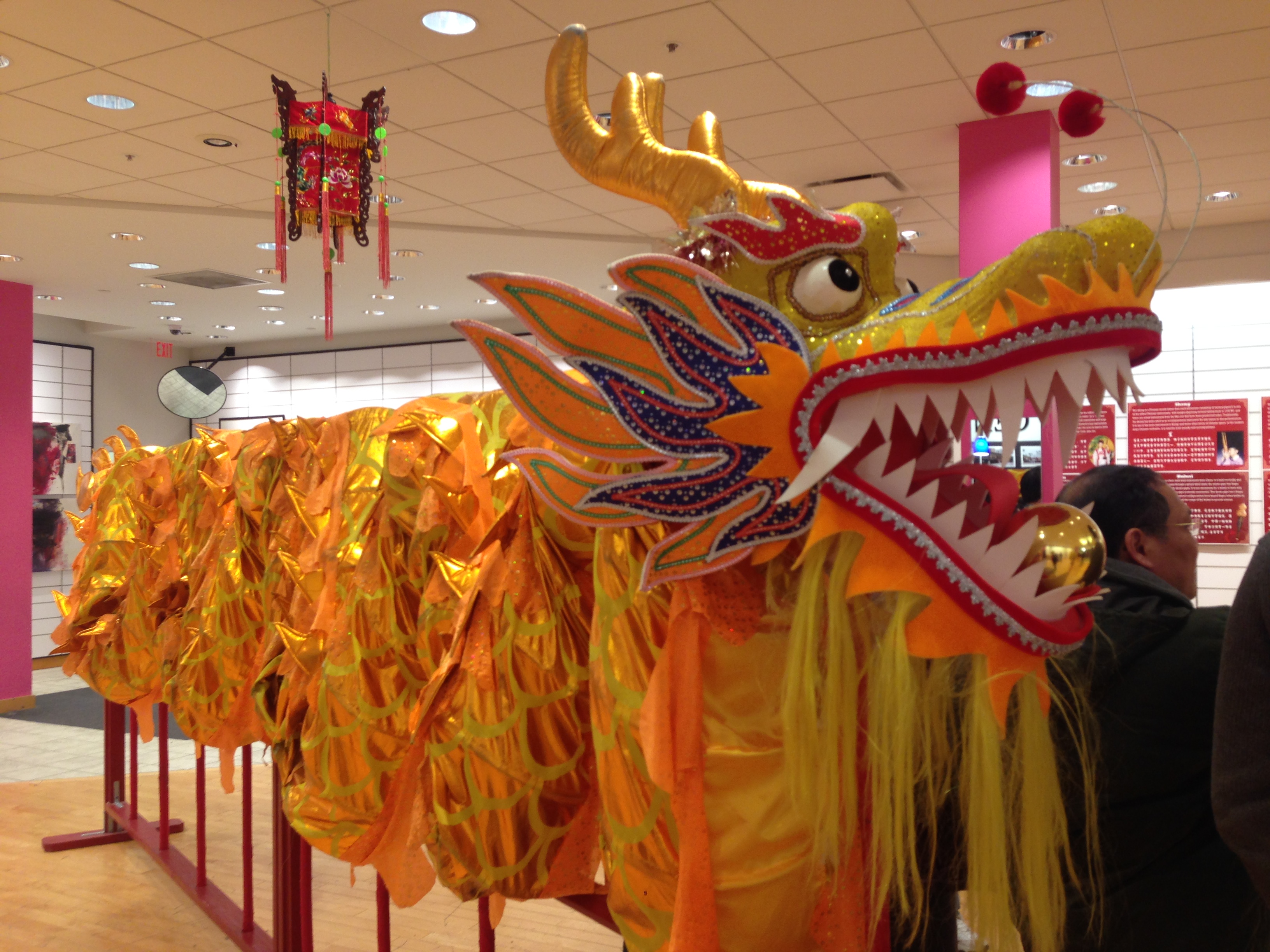 Chinese New Year Celebrations in Montgomery County
Chinese New Year, also known as Lunar New Year or the Spring Festival, is a centuries-old celebration to begin a new calendar year that has become a global observance. The new year is rung in with 15 days' worth of traditions, culminating in the Lantern Festival. Events are being held throughout Montgomery County to start the Year of the Pig.
The Chinese Culture and Community Service Center, a Gaithersburg-based nonprofit that promotes the appreciation of Chinese heritage, is hosting its 20th annual Lunar New Year Festival in collaboration with the Lakeforest Mall. This two-week event, which started on Jan. 28 and will run through Feb. 10, features performances, displays and workshops throughout. Exhibits include a main attraction that teaches visitors about traditional Chinese medicine, a photo gallery, and an art display presenting an array of mediums, including oil painting, water color and calligraphy.
Demonstrations and hands-on workshops are also being held, including arts and crafts, a community service fair and a calligraphy tutorial. A variety of performances – dance, martial arts and music, among other forms – will be held from noon to 5 p.m. on Saturday, Feb. 9 and Sunday, Feb. 10. The festival will conclude with a dragon and lion dance ceremony at 5 p.m. on Sunday.
The Montgomery County Public Libraries system is also hosting Chinese New Year events at various locations. These programs include a family-friendly musical concert at the Twinbrook Library from 3 to 4:30 p.m. on Saturday, Feb. 9; a create-your-own paper lantern event at the Potomac Library at 4:30 p.m. on Monday, Feb. 11; and a celebration at the Quince Orchard Library from 11 a.m. to noon on Saturday, Feb. 16 featuring a Madison Chinese Dance Academy performance, the telling of a Chinese legend and craft-making.
Rockville will be celebrating Lunar New Year with a free event that includes performances, interactive activities and cultural displays. The event was organized with the help of Rockville's Asian Pacific American Task Force. It is scheduled for Saturday, Feb. 16 from 10:30 a.m. to 1 p.m. at Richard Montgomery High School. Performances will begin at 11 a.m.