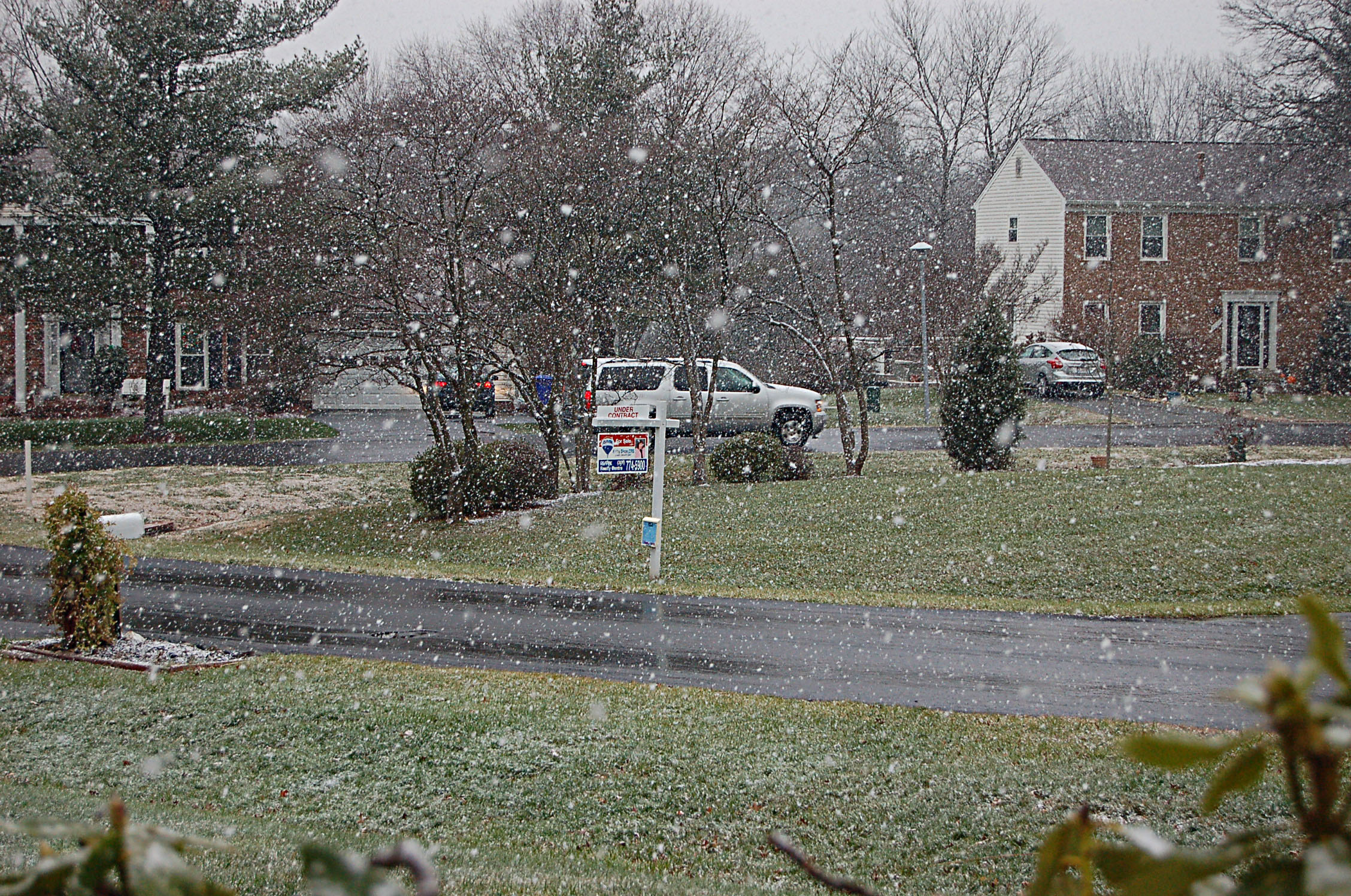 Christmas Eve in Olney!!
Today is Christmas Eve, cookies are being made and I needed to run to the store to get some items for the baker. So I did a number of times but it seemed like everyone else had the same idea. I got through Safeway, Shoppers and Harris Teeter in one trip. While I was in Harris Teeter it started snowing and still is.  That is my job for the day while the baking is being done. Not such a big deal I get to sit on the couch near the kitchen and stay out of the kitchen. I dont bake so there really isn't a need to be in there and be in the way. My other job is to taste the cookies when they come out of the oven. I have to make sure they pass inspection, and as anyone who knows me, knows I have such good  taste and I am a very picky eater (LOL)!! Anyone who doesn't know me will believe all that.
As I sit here waiting for the next batch of cookies to come out for my stamp (chomp) of approval and watching the snow for as long as it lasts I figured I would share some pictures of my day. Oh I was just told I should go to the store for more cinnamon, so I will leave you now and wish all of you:
Merry Christmas and Happy New Year !!