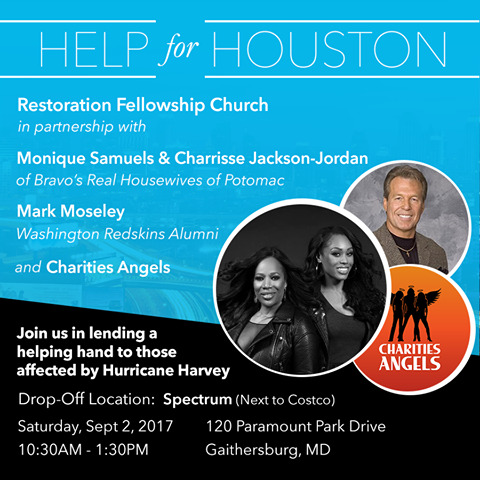 Church Collecting Items for Harvey Relief
A Virginia church is accepting donations in Gaithersburg on Saturday to take to the Houston area to help in the relief efforts in the wake of Hurricane Harvey.
The Restoration Fellowship Church in Strasburg, Virginia, will be sending an 18-wheeler of supplies to the storm-ravaged region.
Trucks will be at Spectrum, 120 Paramount Drive, Gaithersburg, from 10:30 a.m. to 1:30 p.m., according to a flier about the donation drive.
The flier says items needed include water, food, rain gear, tarps, rope, work gloves, blankets, first aid kits, water pumps, dog and cat food, toothpaste, shampoo, deodorant, cleaning products, laundry detergent, board games and sleeping bags.
The church's pastor, Jay Ahlemann, said Restoration Fellowship is nondenominational church with about 500 members. He said he didn't want the donation drive to be limited to his church.
"We wanted our whole area to be involved. It's beautiful to see the response we're getting," Ahlemann said.
Also involved with the local drive are Monique Samuels and Charrisse Jackson-Jordan, of the Real Wives of Potomac, former Redskin Mark Mosely and a group called Charities Angels.
Related Posts:
Updated: County's Rescue Crews Sending Help for Hurricane Harvey