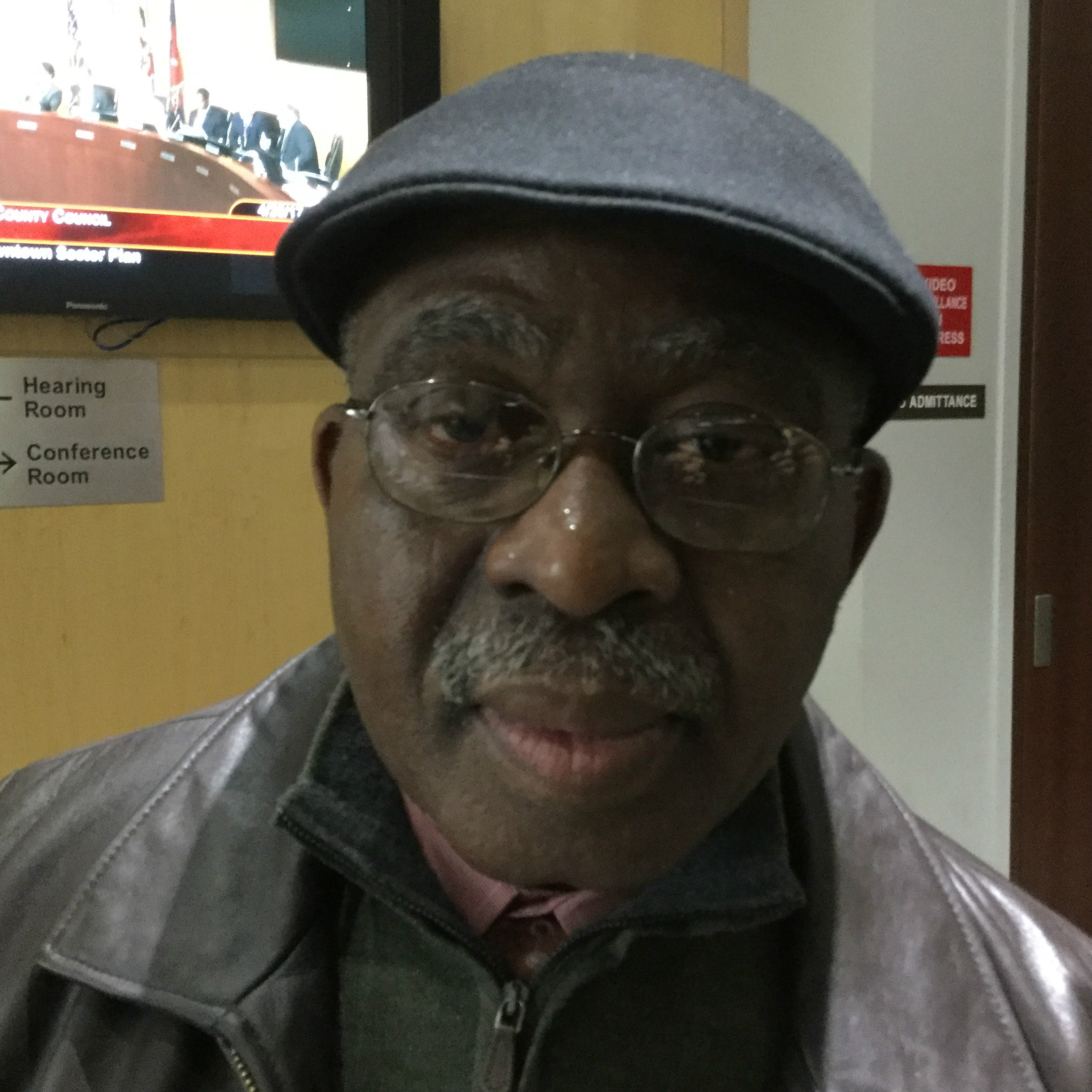 Church Takes Protest over Unmarked Graves to Leggett, Council (VIDEOS)
About a dozen people took their protest of Montgomery County's actions on unmarked graves in Westbard to County Executive Ike Leggett's office and the County Council meeting Tuesday morning.
The graves are believed to be under a parking lot where new development is planned. The demonstrators said they have lost faith in the county Planning Board and are seeking archaeological studies of the site.
In what they called their first "Justice Tuesday," they gathered outside the sliding glass doors of Leggett's office in the County Executive Building. Singing "We Will Not Be Moved," they tried to enter his office suite, but the sliding doors at first wouldn't open. Eventually, they opened, and they took their protest, and their song, inside the suite.
Eventually, assistant chief administrative officer Ramona Bell-Pearson insisted they leave the suite, offering a conference room where the demonstrators could discuss their issues with county staff.
The Rev. Segun Adebayo says he wants "justice to flow down like a river."
After several minutes, the group left for the County Council meeting where they stood silently holding signs that said, among other things, "Black Graves Matter."