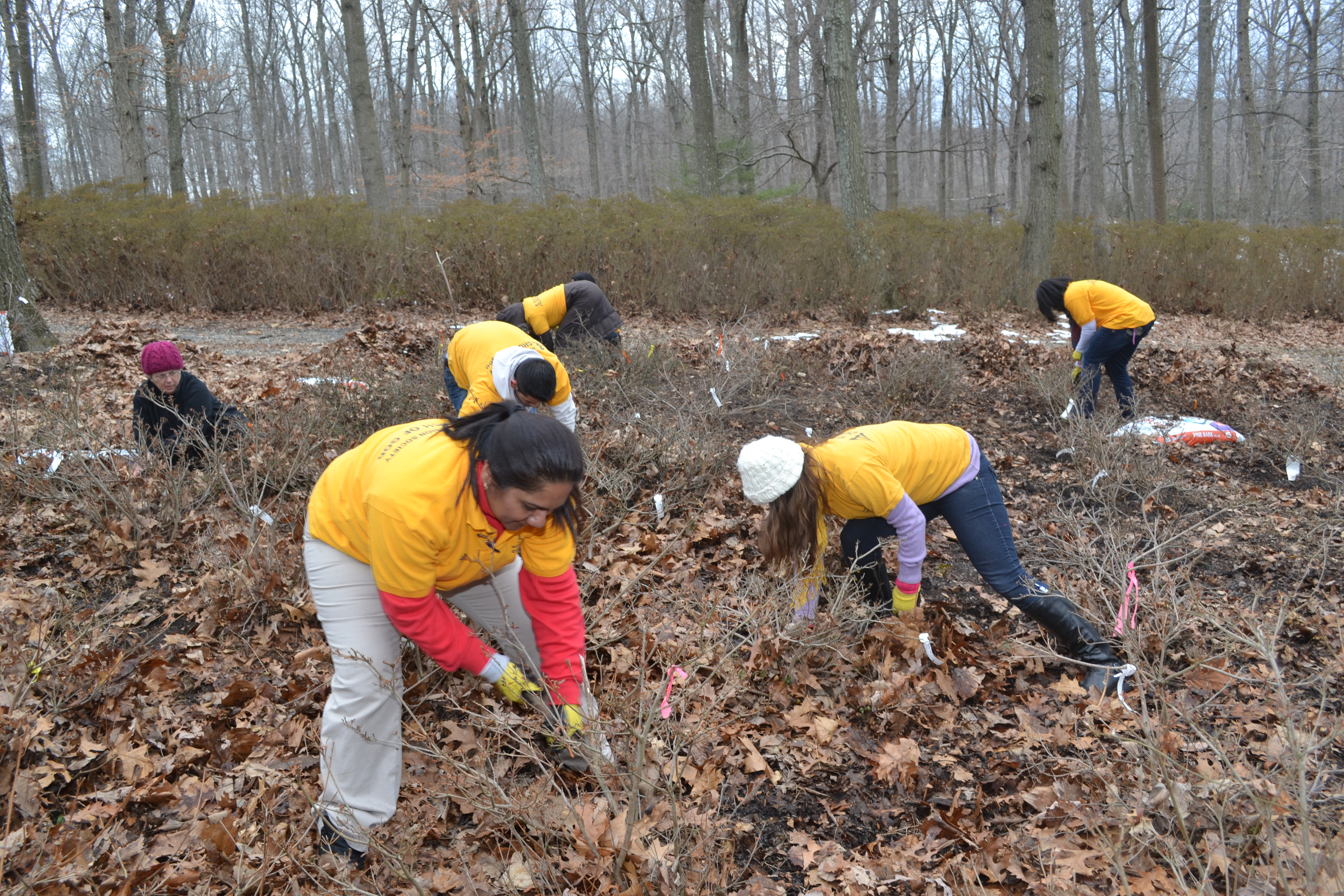 Church Volunteers Give Azalea Garden a New Face
Early Sunday morning the members of the World Mission Society Church of God arrived at the Brighton Dam Azalea Garden to tend the grounds. The five-acre azalea garden, with an amazing tranquil view of the dam, was in great need of some cosmetic help. It received all it needed from "the cheerful people in the yellow shirts," (neighbors refer to us this way). They moved in armed with gardening tools and smiles on their faces. About 40 energetic youth members collected countless bags of weeds, raked leaves and pruned dead shrubbery in preparation for the new life arriving in the spring. The local Church of God has been doing volunteer efforts in the state of Maryland for about four years, cleaning up parks, rivers and playgrounds, with the mission to spread the love of Mother.
"I'm very excited to be a part of the community service team at church. We are all like-minded in our determination to glorify God through service. Though we are pulling weeds, which can be a tedious and dirty job, we are all having a ton of fun. We are warming up this wintry gray Sunday with cheers about pulling out weeds and doing good deeds," comments an enthusiastic member, Michael Miller.
The volunteers from the World Mission Society Church of God worked fast and cheerfully. I should have been wondering why they were so energetic this early in the morning, but instead I wanted to know what motivated them to volunteer throughout Maryland as often as they did?
"Participating in community services like this is a great way to show that we really care. The Azalea Garden is precious to members of the community and we want to serve our neighbors by taking care of the azaleas to ensure they blossom beautifully this spring," says Roxanne Libby, a member of the church.
The garden houses about 22,000 azaleas, which typical bloom every year around Mother's Day. A trip inside this beautiful garden will have any one in a peaceful and serene mood.
I'm sure the neighbors and local wildlife will appreciate the help they have received from the church. Thanks to the volunteers of the church the Brighton Azalea Garden has gotten an early start on its spring-cleaning.