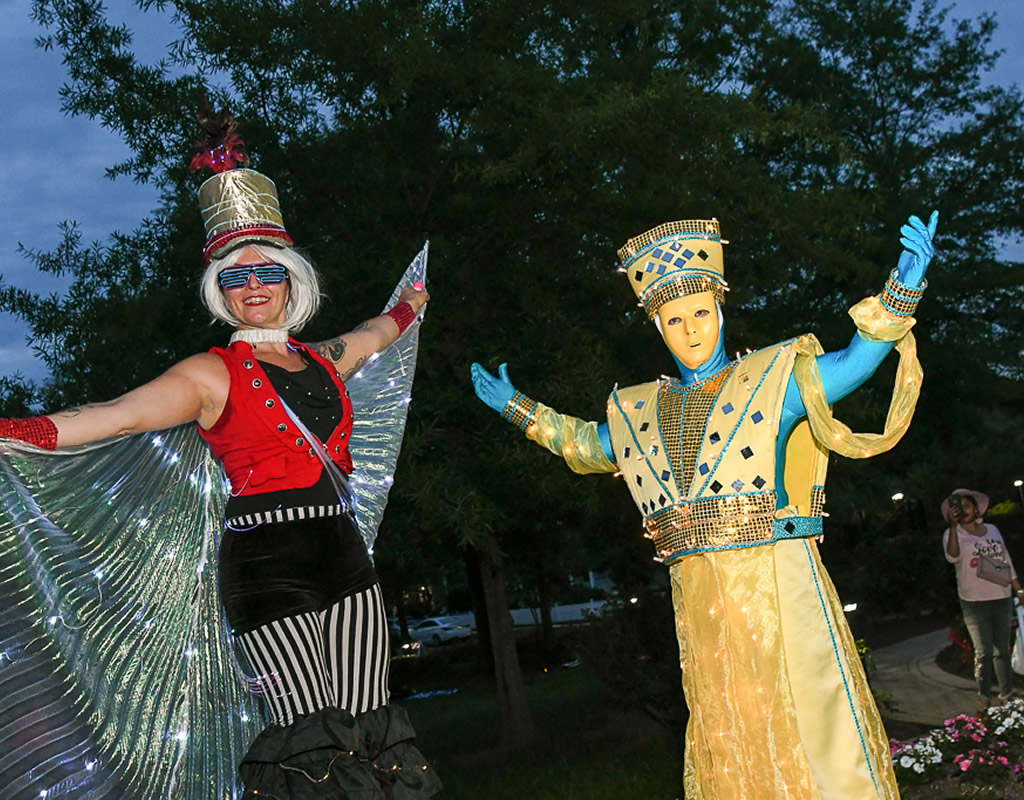 Cirque du King Farm Circus
It was a three ring circus on the lawn in Rockville's King Farm's Saddle Ridge Community Center Saturday.   There Charm City's (Baltimore, MD) troupe from In the Dark Circus Arts performed to the delight of children of all ages.
What makes this first time summer event in King Farm unique was the arts light show.  It was highlighted by neon glow sticks and flying acrobatic trapeze artists.  This predominately female troupe caught the awe and wonder of King Farm's youth, many of whom mimicked In the Dark's performers moves.  Parents with children in tow made a deliberate effort to meet every performer.
As dusk approached the King Farm Citizen Assembly (KFCA) broke out the glow sticks.  At the same time glowing stilt walkers mingled among the crowd gathered on the lawn.  Circus magic arrived on this summer eve that will be remembered and hopefully repeated for  this Rockville community.
Images to follow:
All images courtesy of the KFCA as taken by Phil Fabrizio | PhotoLoaf®