UPDATED: City of Takoma Park to Begin Enforcing Sidewalk Clearing Laws
UPDATE: Jan. 27, 4 p.m.
The City Manager of Takoma Park, Suzanne Ludlow, released an update on the winter weather recovery efforts.
The City will begin collecting on Thursday and Friday, but will start later in the morning than usual. Ludlow noted that not all streets may be accesible. Residents are urged to place collection cans in driveways or shoveled down areas so that crews may have easy access.
Ludlow added that the city will begin enforcing it's sidewalk clearing enforcement laws on Thursday for businesses, institutions and apartment buildings and will issuing citations for single family homes on Friday.
"During the day today, please try to continue to clear sidewalks. A good amount of melting is going on, which is helping, but there will be a hard freeze tonight, some freezing Thursday night, and a hard freeze on Friday night. Ice will be a problem in the mornings. Do not use rock salt on sidewalks, use sand or sidewalk-safe de-icer instead," Ludlow said.
Original:
City Manager Suzanne Ludlow released an update on storm recovery activities in Takoma Park.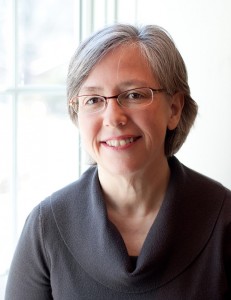 City officials will begin issuing citations for residents and business owners who do not remove snow from sidewalks.
"It's time to begin enforcement of our Takoma Park sidewalk clearing laws. The big effort now must be on making the community safe for pedestrians. Please shovel sidewalks in front of your home if you haven't already. Since this storm had a snow fall that was the fourth deepest on record for this region, we suspended enforcement of our rules requiring sidewalks to be cleaned by noon after a night snowfall and by 9 p.m. after snowfall during the day," Ludlow said in a press release.
The City will begin issuing citations for uncleared sidewalks in front of businesses, and apartment multi-family buildings on Thursday. Enforcement for single family homes will begin on Friday.
Ludlow hopes to have pedestrian walkways cleared before Montgomery County schools re-open.  She also added in areas people may have received a large dump of snow due to snowplowing. Those residents should contact Ludlow with their address and information so that the City may try to coordinate snow removal efforts.
Penalties range from $25 for residents for their first violation and up to $200 for business owners. For more information on snow removal enforcement in Takoma Park, you can visit the city's website.
KEY INFO (1/2): We will begin issuing citations in front of businesses, institutions, & apartment/multi-family buildings on Thursday.

— Takoma Park (@TakomaParkMD) January 26, 2016
KEY INFO (2/2) KEY INFO: We will begin issuing citations for for sidewalks in front of single-family homes on Friday.

— Takoma Park (@TakomaParkMD) January 26, 2016