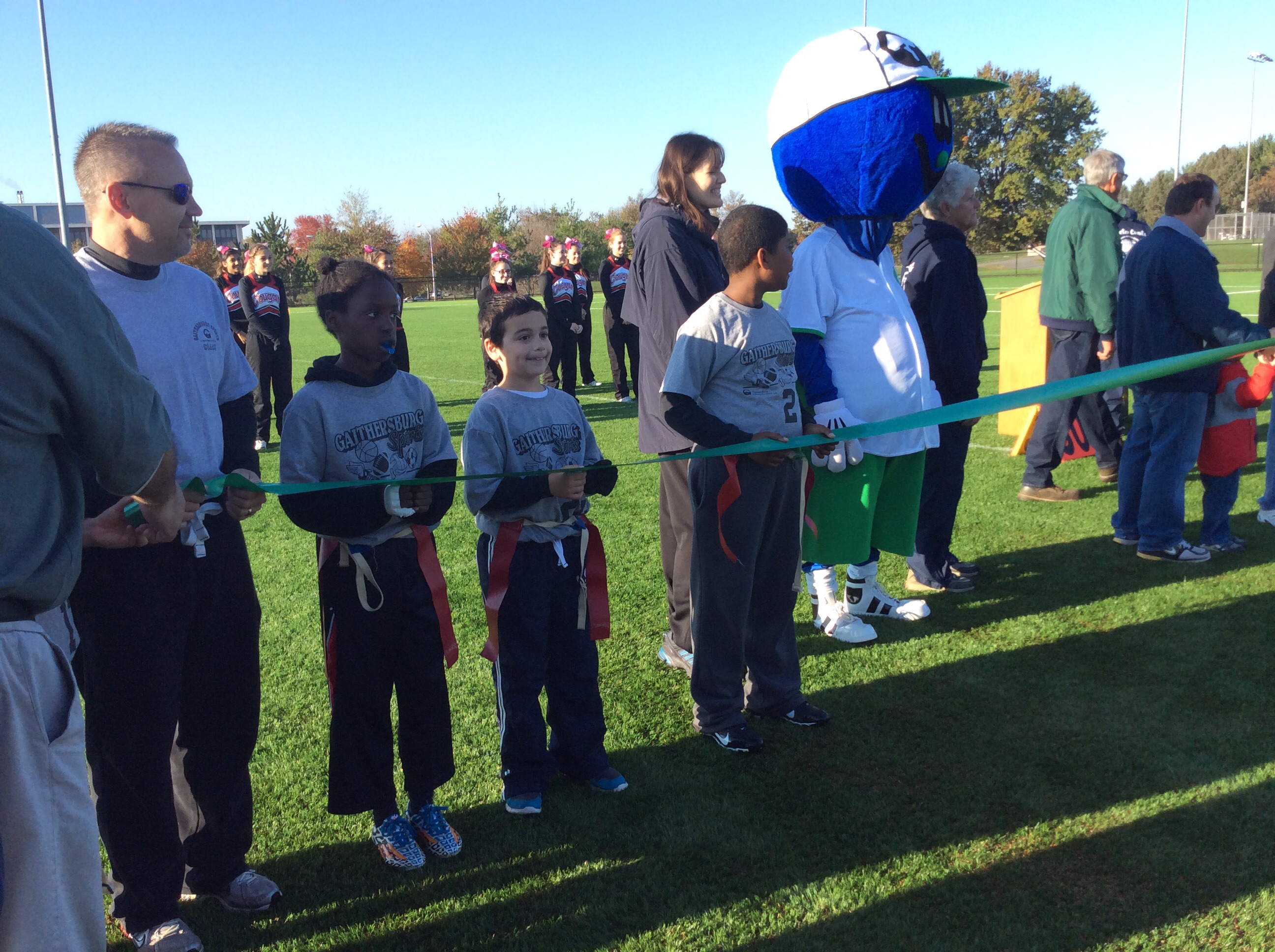 City Officials Cheer On Grand Opening of Lakelands Turf Field (PHOTOS) (VIDEO)
It was really something to cheer about Saturday morning when Gaithersburg city officials with the help of cheerleaders and a youth flag football team officially opened the Lakelands Park organic turf field.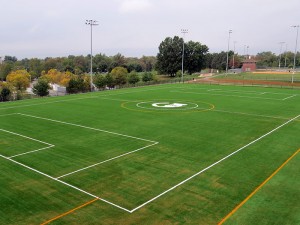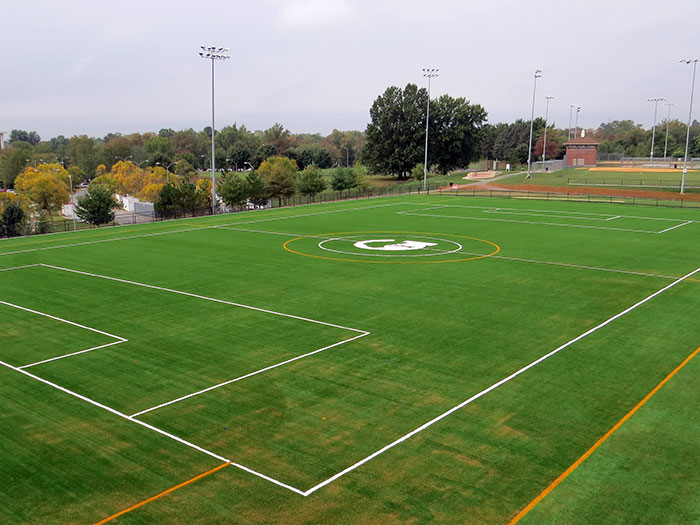 The park, at 1368 Main Street in the Lakelands community, is the first eco-friendly field installed by a municipal government on the East Coast, according to Gaithersburg officials.
Young football players immediately put the tuf to use after the ceremony with a flag football game.
Constructed over the summer at a cost of approximately $1 million, 75 percent of which came from the State of Maryland through its Program Open Space fund, the new synthetic material will allow for more field use. Currently, there are about 1,300 hours of programmed use and 700 hours of informal use annually.
"A natural grass field can handle about 1,000 hours of use per year," said Michele Potter, director of Gaithersburg's Department of Parks, Recreation and Culture. "With this new synthetic material, the field will now be able to handle about 3,000 hours per year, with significantly less down time for maintenance."
The synthetic turf has an organic infill comprised of rice husk, coconut fiber and cork. It is odorless and non-toxic, and provides stable footing for athletes. The selected material also results in a lower field temperature than other synthetic options. The primary construction company on the project was Hellas Construction. Alpine Services did the base work on the field.
Mayor Sidney Katz, in one of his final few weeks in office, helped to open the field saying, "The construction of this field was highly anticipated and now the opening gives us cause for celebration. It is a wonderful new amenity reinforcing Gaithersburg's reputation for innovation and excellence."
Katz who is poised to take his seat on the Montgomery County Council pending the results of the General Election, will likely see more discussion about the use of organic versus artificial turf fields. In fact, the Montgomery County Council is scheduled to tour Lakelands Park's new field on Wednesday.
Because of its unique properties, new rules for field use are now in effect. Pets are not permitted on the surface, food (including gum and sunflower seeds) is not allowed, and no liquids other than water may be consumed on the field. No sharp objects, including tent stakes and flag corners, may be used, and bicycles and unauthorized vehicles are not allowed on the field.
While the Lakelands Park Middle School has full use of the field during school hours, outside sports groups can rent the field when it is not being used by the City of Gaithersburg sports programming.  Rental of City sports facilities to organizations or individuals conducting youth sports programs is restricted to activities or programs not in conflict with programs currently being offered by the City. Fields may be permitted from April 1 through November 15 within the guidelines that are specified in the Policies for Use of Athletic Fields in the Related Documents section.
Related: