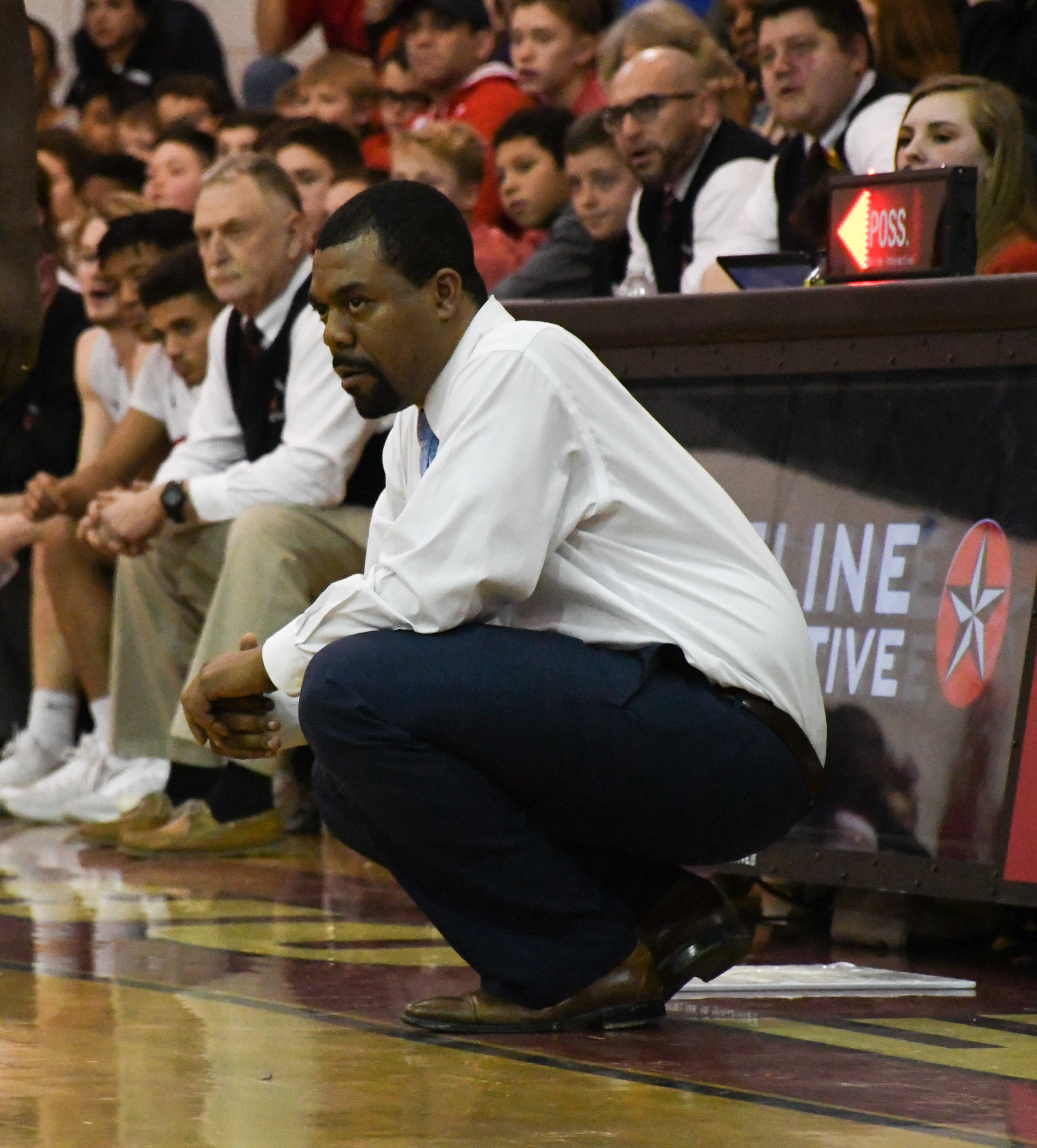 Clarksburg Defeats Quince Orchard 80-66 in First Round of Maryland State Playoffs
Quince Orchard High School Friday February 23, 2018
The defending 4A Regional Champions and MD State Finalist in 2017 played host to Clarksburg Friday night.  The 80-66 defeat of the Cougars by the Coyotes does not reflect how close the game was as I watched the back and forth battle.  Both teams had balanced scoring with each team having four players in double figures.  Jack Faraone #4 lead all QO scores with 19 points while Rae Thompson #11 and Alex Behzadi #12 both had 17 points for Clarksburg to lead their scoring.
Man to man defense dominated play on both ends of the court with Clarksburg's full court pressure occasionally bothering the Cougars.  The game was incredibly tight with neither team able to stretch a lead to larger than five points.  As the third quarter ended the score was Coyotes 54 Cougars 51.  The fourth quarter saw Clarksburg build a lead and with 1:06 to go in the game the score was 76-66. Then a "monster dunk" by #23 Stephen Armstrong proved to everyone in the gym and the Clarksburg fans that is was game over.
Clarksburg moves on to play rival Northwest Monday night.   Northwest was idle on Friday night having received a first round bye.
Good luck Coyotes.
Scoring for Quince Orchard:
#4  Jack Faraone          19 pts
#2  Daniel Dorsey         14 pts
#3  John Bikirn             10 pts
#24 Cameron Garnett  10 pts
Scoring for Clarksburg:
#11  Rae Thompson         17 pts
#12  Alex Behzadi           17 pts
#2   Diven Wellington     15 pts
#23 Stephen Armstrong 15 pts
Pictures to follow by Daryl Schultz…..