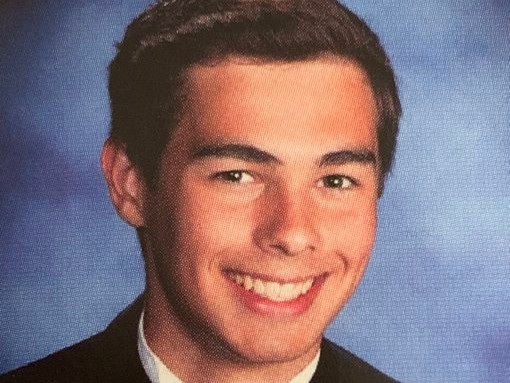 UPDATE: Clarksburg High Graduate Dies in Single-Car Crash on I-70
An 18-year-old graduate of Clarksburg High School died Friday afternoon on I-70 near Ellicott City, Maryland State Police reported.
Emergency medical services personnel pronounced Tyler Michael Gergler dead at the scene in the single-car wreck, police said.
At about 4:30 p.m., troopers from the Waterloo Barrack received a 9-1-1 call reporting a crash at I-70 East, west of Route 40.  Troopers responded to the scene and found a single vehicle, a black Toyota Camry, which appeared to have struck the guardrail on the left roadside, police said.
The preliminary investigation suggests Gergler was driving eastbound on I-70.  For reasons unknown at this time, Gergler's vehicle left the roadside and struck the left guardrail. Police believe he was en route to New Jersey to visit family.
Police are asking anyone who may have witnessed the crash to contact Waterloo Barrack at 410-799-2101. The investigation is continuing.
Gergler was a "determined, persistent kid," said his school counselor, Evelyn Zapata.
"Over the years he grew into a responsible caring person. I definitely saw growth in him," Zapata said. She was Gergler's school counselor during all four years at Clarksburg High.
He planned to enter the Marines.
Zapata said the school was heartbroken.
"There's a sense of sadness that such a young life was taken so soon," she said.
With deepest condolences, a message from Clarksburg High School. pic.twitter.com/yeiD43U3tf

— Clarksburg HS (@Cburg_Coyotes) July 27, 2019
Fly high this Sunday. pic.twitter.com/SIEN09Dn6p

— Clarksburg HS (@Cburg_Coyotes) July 28, 2019
Editor's Note: Comments from Gergler's school counselor have been added to this report.