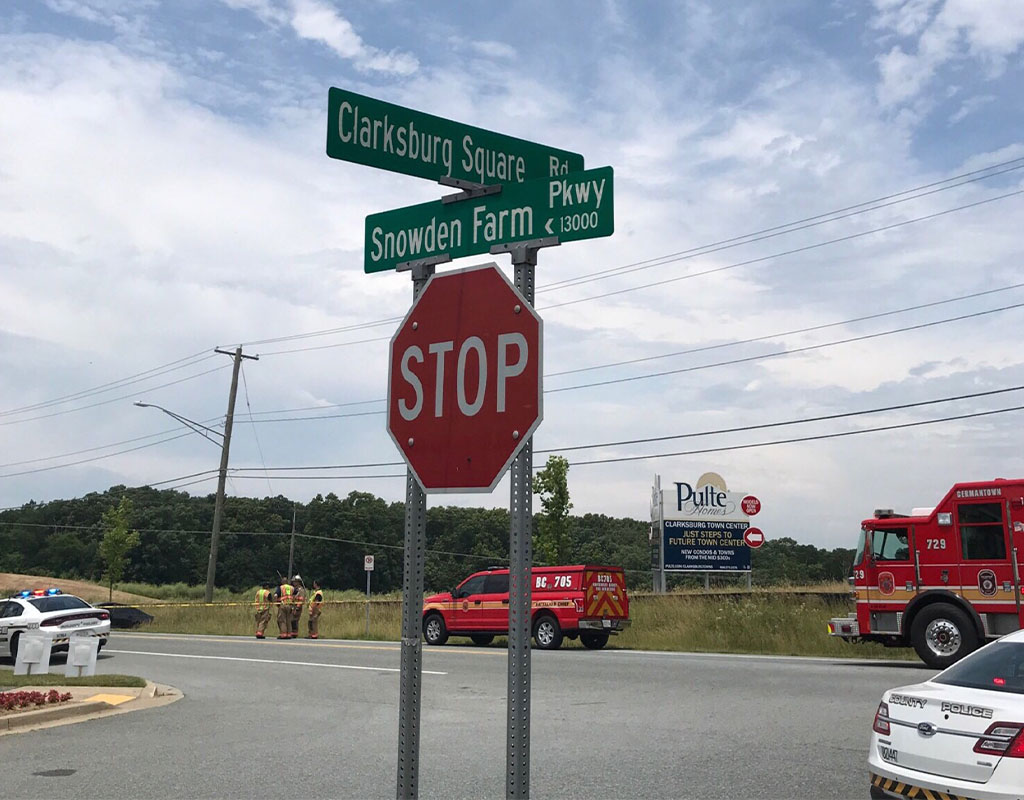 Clarksburg Man Dies In Two-Car Crash
Montgomery County Police Department's Collision Reconstruction Unit is investigating a fatal collision that occurred Sunday in Clarksburg.
Police say that at around 1 p.m. on Sunday, officers and Montgomery County Fire & Rescue responded to the collision on Snowden Farm Parkway, near Clarksburg Square Road.
Update – Snowden Farm Parkway near Clarksburg Square Road, Clarksburg, collision, w/ entrapment, @MCFRS_EMIHS evaluating at least 2 patients w/ traumatic injury, incl 1 Pri2 trauma transported, otherwise PD on scene w/ likely collision reconstruction, some lanes BLOCKED/CLOSED pic.twitter.com/kos0uMjUEW

— Pete Piringer (@mcfrsPIO) June 16, 2019
Investigators found that 20-year-old Ian Matthew McKenna of Clarksburg was heading West in a Mazda 3 on Snowden Farm Parkway when his car collided with an Audi S6 heading east.
Mario Orlando Sanchez, 43, of Clarksburg was driving the Audi, which police say "crossed the double yellow center line on Snowden Farm Parkway colliding with the Mazda in the area of Clarksburg Square Road." Police are still investigating why the car crossed the yellow center line.
McKenna was declared dead on the scene, police say. Sanchez was taken to a nearby hospital with "non-life-threatening injuries."
Police ask anyone with information about this incident to contact the Collision Reconstruction Unit at 240-663-6620.