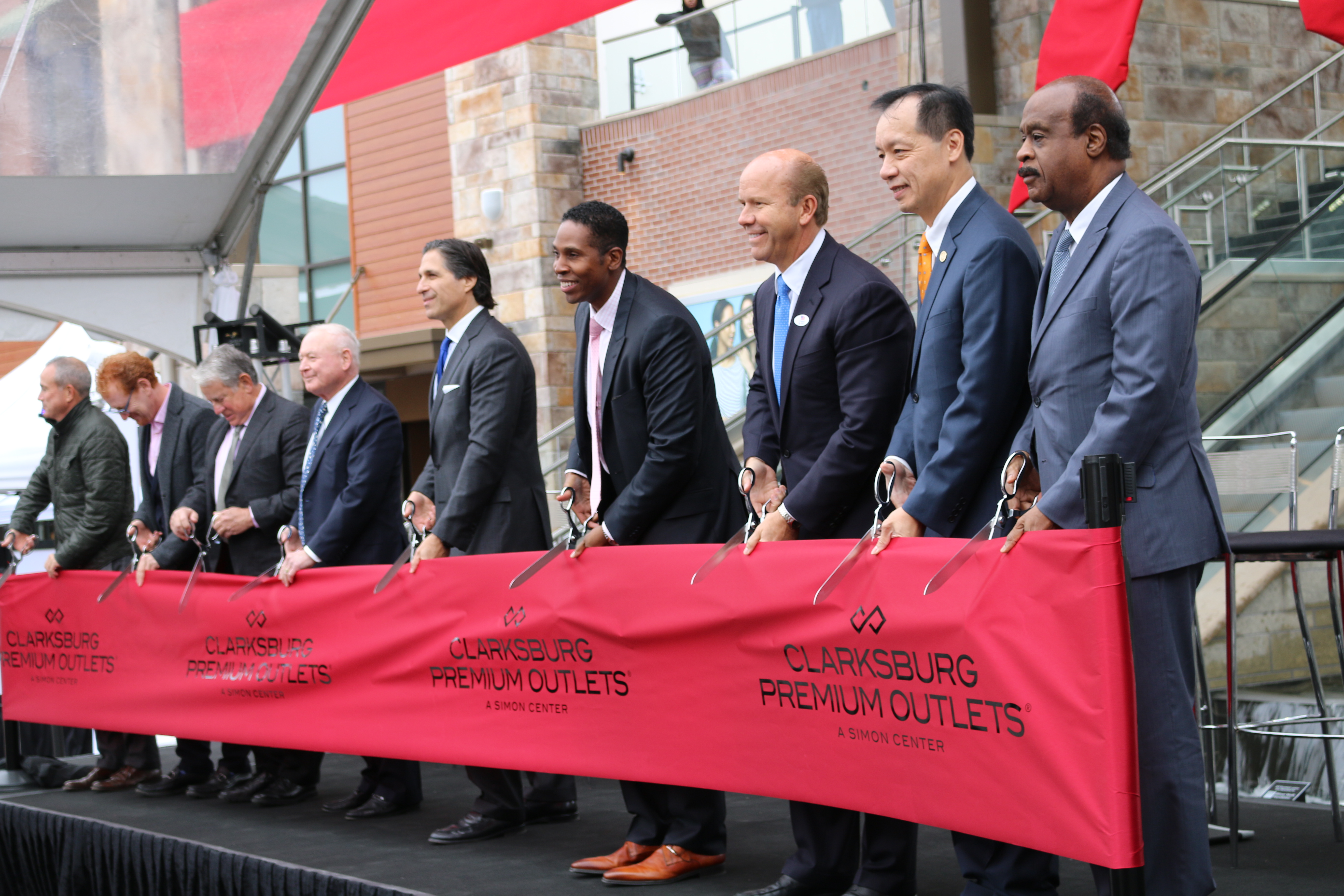 Clarksburg Premium Outlets Center Welcomes Shoppers on Opening Day (VIDEO)
Just 12 months after construction began last year, the Clarksburg Premium Outlets welcomed shoppers at its grand opening ceremony on Oct. 27th. MyMCMedia's Sonya Burke reports.
Just in time for the holiday season, you can now shop at the Clarksburg Premium Outlets. This new shopping destination features over 90 stores and eateries and the two level, LEED certified design is considered one of a kind.
Local officials said this new shopping center will put Clarksburg on the map as a shopping destination. County Councilmember Craig Rice said the new shopping center is a "game changer" for Clarksburg.
The shopping center is located just off I-270 at Clarksburg Road and, on opening day, traffic was backed up.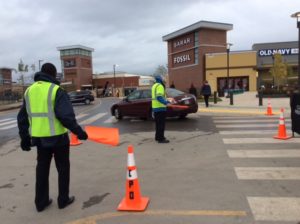 Montgomery County Executive Ike Leggett said road work is continuing on the intersections around the center.
Developers said that during the grand opening weekend, additional parking and shuttle service has been set up at High Point Farm at 23720 North Frederick Road.
So far, the increased traffic has not dampened the enthusiasm of excited shoppers.
"They have everything," said Daisy Okudo, a North Potomac resident, who was on site when the stores opened at 10 a.m. on Thursday morning.
When asked what she was shopping for, Boyds resident Kelley Abeje said she just wanted to check out the new shopping center.
Germantown resident Sharyn Volpe said she was excited to visit the Coach store.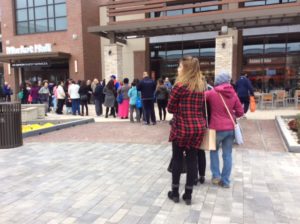 "It's gorgeous," said Teresa Lee, a Potomac resident. "I was just blown away by all the huge brand names that are here. Tory Burch caught my eye right away."
Clarksburg resident Xin Fu said she liked the environment, and she said she will be back because she lives nearby.
Gina Sousa Weste took the day off to be at the center on opening day. She drove from La Plata. "I have never seen a Jimmy Choo in an outlet," she exclaimed, adding that she would also be visiting Armani.
Frederick resident Sherry Lawson said she was holiday shopping, and enthusiastically noted that she would be a regular at lunch time because her workplace was just one exit away. Her advice for those who haven't visited the center: "Come out and shop, shop, shop to you drop."
You can find out more about the Clarksburg Premium Outlets by visiting its website, here.
Watch County Executive Ike Leggett's remarks at the grand opening of Clarksburg Premium Outlets. @mymcmedia pic.twitter.com/AGN6WYcXO6

— Sonya Burke (@SonyaNBurke) October 27, 2016
.@RicePolitics says new outlet center is a "game changer" for Clarksburg area. pic.twitter.com/f1IbekLA53

— Sonya Burke (@SonyaNBurke) October 28, 2016
Watch the official ribbon-cutting ceremony today at Clarksburg Premium Outlets. @mymcmedia pic.twitter.com/RGXEnRuj0C

— Sonya Burke (@SonyaNBurke) October 27, 2016
.@RepJohnDelaney addressed the crowd at the opening of the Clarksburg Premium Outlets today. pic.twitter.com/E8VLVdVy51

— Sonya Burke (@SonyaNBurke) October 27, 2016
A hot spot on this crisp fall day at Clarksburg Premium Outlets. @mymcmedia pic.twitter.com/n0VECqf1YM

— Sonya Burke (@SonyaNBurke) October 27, 2016
Long lines on day one at Clarksburg Premium Outlets. @mymcmedia pic.twitter.com/O8q4FD1Rxd

— Sonya Burke (@SonyaNBurke) October 27, 2016
Presentation of colors at grand opening of Clarksburg Premium Outlets. @mymcmedia pic.twitter.com/Z3sfyyyycY

— Sonya Burke (@SonyaNBurke) October 27, 2016
.@georgeleventhal is in the crowd at the opening ceremony for Clarksburg Premium Outlets. @mymcmedia pic.twitter.com/84PAbLjmnF

— Sonya Burke (@SonyaNBurke) October 27, 2016
.@NancyFloreen & @RepJohnDelaney at opening of Clarksburg Premium Outlets. @mymcmedia pic.twitter.com/MEuiLeaQCd

— Sonya Burke (@SonyaNBurke) October 27, 2016
Benjamin Wu says MD ranks #7 in job growth nationally at opening of Clarksburg Premium Outlets. @mymcmedia pic.twitter.com/ycepFSr3K3

— Sonya Burke (@SonyaNBurke) October 27, 2016
The stage is set for the opening of #Clarksburg Premium outlets. @mymcmedia pic.twitter.com/QBVC4TMOcW

— Sonya Burke (@SonyaNBurke) October 27, 2016
.@RicePolitics is at Clarksburg Premium Outlets opening day. @mymcmedia pic.twitter.com/kdlEQBjqPW

— Sonya Burke (@SonyaNBurke) October 27, 2016
The stores are opening in the next hour at Clarksburg Premium Outlets. @mymcmedia pic.twitter.com/ZFN4qzPbSD

— Sonya Burke (@SonyaNBurke) October 27, 2016