1-Day Virtual Podcast Bootcamp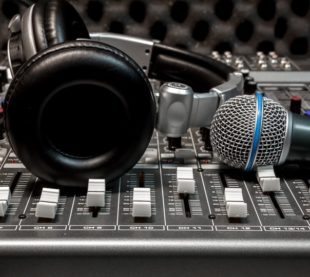 Next Start Date: 10/17/2020Prerequisites: Orientation and MCM MembershipLength: 2 Sessions: Morning 10 AM - 12:30 PM & 1 PM - 3:30 PM, 30 min Break (additional breaks as necessary) Fee: $120 (Class Registration Only)Instructor:
Location: Online
Class Size: 8 Students
Schedule:
Morning Session: 10 AM – 12:30 PM
30 Minute Break (additional breaks as necessary)
Afternoon Session: 1 PM – 3:30 PM
This class will provide an introduction to the technology and best practices of virtual podcast creation and distribution. Participants will learn about podcasting equipment, remote recording via Zoom, complete a podcast blueprint (idea/concept, format, sample recording), get an understanding of file management, audio editing, media hosting, distribution and launching strategies. This 1-day class consists of a morning and afternoon session with a 30 minute break in between.
Successful completion of this course will certify attendees to use the podcast studio.
*Students must be at 18 or older to register
Prerequisites:
MCM Membership (with 2021 MCM annual membership fee paid)
MCM Orientation (Check MCM class schedule for next date)
Class Requirements: All students must have a computer with microphone (internal mic will be fine), Students will need the ability to download Audacity (Free sound editing software)