3 in 1 Field Production – CANCELED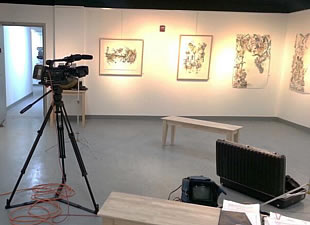 Next Start Date: 09/10/2018Prerequisites: OrientationLength: 8 Weeks 6:30 PM - 9:30 PMFee: $200Instructor: To Be Determined
This class has been CANCELED. Please check back with us for future dates and times of this class.
In this accelerated class students will learn how to produce, record, and edit their own video segments. From concept to completion, participants will pitch story ideas, write scripts, conduct interviews, book locations/guests, shoot and edit the final project using Final Cut Pro X. These projects will air on Montgomery Channel 21, Access 19, MCM's YouTube page and other social media outlets.
Class times are Mondays 6:30 pm – 9:30 pm and vary for the week of the on location shoot, and editing days.
Successful completion of this course will certify each student in 3 areas: Field Producer, Videographer & FCPX Editor at MCM.
You must be a Montgomery County resident or represent an organization in Montgomery County to produce content using MCM Facilities and equipment. You do not have to be a Montgomery County resident to take this class.
If you are not currently a member of Montgomery Community Media, you will need to join and pay the current user fee.