Editing Your Film/Video Project (Ages 13-17)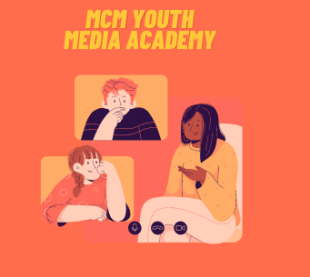 Next Start Date: 12/09/2020Length: 2 Days (Wednesdays) 3 PM - 5 PMFee: $100 Non-Members / $75 MembersInstructor:
Location: Online via Zoom
Dates: December 9th & December 16th
Description:
Students will learn how to use the Wondershare Filmora Editing App to edit a film/video project. This class is a super choice for students interested in creating a web series, short film or more interactive media for Instagram,Tik Tok and other social media spaces. Participants must have Wondershare Filmora Editing App downloaded on their computer to participate in this virtual course. The instructor will assign projects that students will work on during the duration of the course. Participants must have a reliable internet access and computer to participate in this class.
MCM Youth Media Academy
The MCM Youth Media Academy is a collection of media courses designed to engage youth in quality media instruction tailored to their age group. Each course is taught by an industry professional with experience facilitating youth-centered courses. MCM Youth Media Academy Class Schedule