Young Filmmakers Summer Camp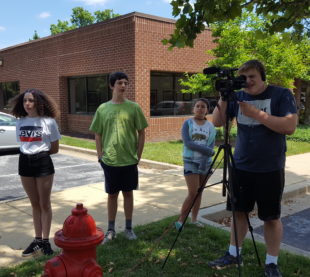 Next Start Date: 07/08/2019Prerequisites: NoneLength: 1 Week, Monday-Friday, 8:30 AM - 4 PMFee: $300Instructor:
Class size: 10 campers
Age: Recommended for ages 11-14
Campers must be at least age ll to participate
Location:MCM Rockville
7564 Standish Place, Suite 101
Rockville, MD 20855
LIGHTS! CAMERA! ACTION!
Want to make a real movie that includes acting, graphics, sound effects and more? This filmmaking camp is for youth interested in creating their own movie. Production will be a team effort, including writers, directors and all the crew members needed to make a whole film in just one week. Be prepared to work and have fun in this fast-paced, interactive filmmaking experience. If you are creative, open-minded and ready to have fun, this is the camp for you!
ALL STUDENT PROJECTS WILL BE FEATURED AT MCM'S MULTIMEDIA YOUTH FESTIVAL ON JULY 31ST