Introduction To Podcasting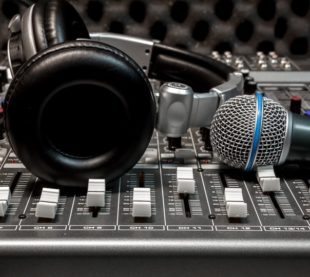 Next Start Date: 01/21/2020Class is full, waiting list only
Prerequisites: Orientation and MembershipLength: 2 Sessions, 3 Hours Each, 6:30-9:30 PM Fee: $150Instructor: TBD
Class size: 5 students
2-Day Class:
Tuesday – January 21st, 6:30 PM – 9:30 PM
Wednesday – January 22nd, 6:30 PM – 9:30 PM
NEXT CLASS: 1-Day Podcasting Bootcamp Saturday, March 7th
This class will provide an introduction to the technology and best practices of podcast creation and distribution. Participants will learn about podcasting equipment, complete a podcast blueprint (idea/concept, format, sample recording), get an understanding of file management, audio editing, media hosting, distribution and launching strategies. This class is a total of 6 hours and takes place over the course of 2 days.
The cost of this class also includes free consultation on your first podcast studio reservation.
Successful completion of this course will certify attendees to use the podcast studio.
*Students must be at 18 or older to register
If you are not currently a member of Montgomery Community Media, you will need to join and pay for your annual membership. The ticket price below includes the adult membership fee ($40).
MCM Members in good standing please contact the Education & Community Engagement (ECE) Department for member code to remove membership fee.
Visit our MEMBERSHIP PAGE for more information about joining and membership renewal.
Please note: it may take up to 72 hours to process your membership renewal and give you the member discount code for future use.