One Day Podcasting Bootcamp!!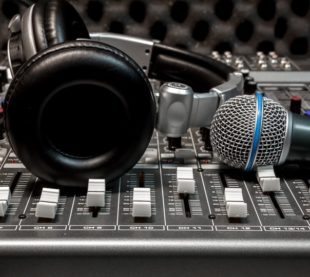 Next Start Date: 03/07/2020Class is full, waiting list only
Prerequisites: Orientation & MembershipLength: 10 AM - 3:30 PMFee: $150Instructor: TBD
Class size: 5 students
1-Day Class:
March 7, 2020, 10 AM – 3:30 PM
1 Hour Working Brown Bag Lunch
This class will provide an introduction to the technology and best practices of podcast creation and distribution. Participants will learn about podcasting equipment, complete a podcast blueprint (idea/concept, format, sample recording), get an understanding of file management, audio editing, media hosting, distribution and launching strategies. This class is a total of 5.5 hours and takes place in a 1 day session. The cost of this class also includes a free consultation for your first podcast studio reservation. Successful completion of this course will certify attendees to use the podcast studio.
*Students must be 18 or older to register