MCM Virtual Youth Camp: Smartphone Video Production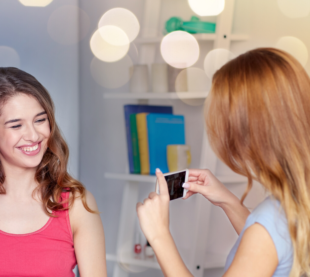 Next Start Date: 08/03/2020Prerequisites: Access to smartphone to record video & audioLength: 1-week, Monday-Friday, 9:30 AM -11:00 AM & 1:00 PM - 2:30 PMFee: $235 (includes video accessory kit)Instructor:
Class size: 12 campers
Ages: 12 and up
Location: Virtual
Dates: August 3rd – August 7th
Schedule:
9:30 AM -11:00 AM Morning Session
11:00 AM – 1:00 PM Lunch & Activity Break (done independently)
1:00 PM – 2:30 PM Afternoon Session
In this 5-day course, youth will cover all aspects of creating mobile videos using their Android or IOS (Apple) devices. They will look at different camera equipment options, the overall camera setup, planning their shoot, learning interview techniques and editing their video using nothing but their smartphone. The camp will allow students to get hands on experience with their Smartphone video making equipment and leave with the confidence to create their own videos.
Frequently Asked Questions:
What is included in the camp admission fee? In addition to camp registration, the fee includes the smartphone video accessory kit. The kit includes a cellphone tripod, lavalier lapel microphone and clip on ring light for cellphones. Campers must provide their own smartphone for camp.
What will I need for camp? Campers will need to provide their own smartphone device (Android or Iphone) as well as another device to participate in the morning and afternoon instructor led zoom sessions. They may also need paper and a pencil to plan their video project.
Can my camper use the same mobile device for recording video and participating in camp sessions? It is strongly recommend that camper have access to 2 separate devices to be able to fully participate in the camp.
Do I need to register each camper in my household separately? Yes, each campers will need to register separately and will receive their own Mobile Video Accessory Kit. However, campers in the same household can share devices to participate in instructional sessions and completion of activities.
What ages are eligible for camp? The camp is for ages 12 and up. When possible campers will be paired with campers their own age and/or household during breakout sessions. The oldest age someone can sign-up for camp is 17. Students 18 and up should look at MCM adult classes.