MCM Spring Break Multimedia Camp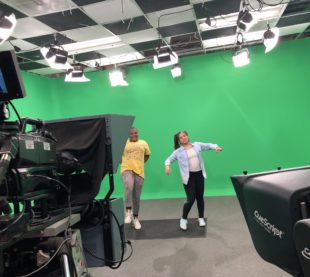 Next Start Date: 04/06/2020Prerequisites: NoneLength: 1 Week, Monday-Friday, 8:30 AM - 4 PMFee: $300Instructor:
Class size: 10 campers
Age: 12-14
Location:MCM Rockville
7564 Standish Place, Suite 101
Rockville, MD 20855
This year's spring break camp encompasses dual Spring Break activities! First, students will dive into writing, producing, and recording original content targeted for their own podcast recordings in MCM's Podcast Studio. Areas covered include podcast set-up, audio production, crafting a story, radio-style delivery, podcasting formats, articulation exercises, editing and more.
Next, we'll step into the green screen studio and learn the operations of the control room to include robotic camera operation, digital audio operation, as well as, the use of switcher for controlling video and still image backgrounds. You'll learn how to create an interview/talk show to be aired on MCM's television network.
Frequently Asked Questions:
Is lunch included? Lunch is not included, but students will be able to store their lunch in the refrigerator.
Does my child need to be a member of MCM to attend the camp? No