DSLR Videography Workshop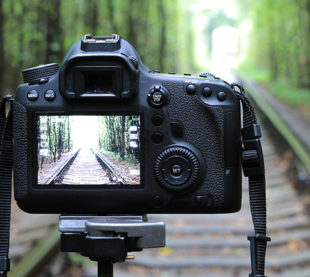 Next Start Date: 04/10/2019Prerequisites: NoneLength: 3 Hours, 6:30 - 9:30 PMFee: $35 MCM Members/$50 Non-MembersInstructor: Lorenzo Olson
With DSLR technology, the camera operator is just as important as the camera. We're moving past the point and shoot method and looking at creating intentional art.
This workshop is for novice filmmakers interested in learning about DSLR capabilities for videography. Or, if you have a DSLR camera but aren't quite sure how to record great video and audio. Well, no more guessing! It's time to take your cameras off of "Auto" mode and start getting the shots you want. No matter your skill level, you will leave this workshop with a new appreciation for what you can accomplish!
Participants are encouraged to bring their own DSLR cameras, but it is not a requirement for the workshop.
Location: Montgomery Community Media
7564 Standish Place
Rockville MD