**NEW Social Media Marketing 101**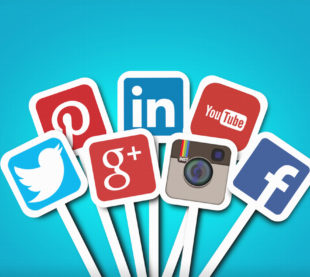 Next Start Date: 06/28/2018Prerequisites: NoneLength: 2.5 Hours, 10:00 AM - 12:30 PMFee: $99 Instructor: S. Lynn Cooper
All businesses and organizations, whether big or small, nonprofit or enterprise, must prioritize managing and maximizing your company's brand in the digital marketplace. But how do small businesses manage this task without adding additional staff? This Social Media Marketing Workshop is an accelerated introduction to understanding the complex landscape of social markets and how to match your marketing goals with the right platform. If you're a small business or entrepreneur ready to take your social media reach to the next level, this workshop is for you.
Location: Montgomery Community Media
7564 Standish Place
Rockville MD
This 2.5 hour class will cover the following:
Effective, profitable social marketing strategies
Optimizing social media platforms to promote growth and branding
Attracting & directing web traffic, understanding social media analytics
Developing targeted content to spark dialogue and interest with various social communities
About the Instructor
S. Lynn Cooper is the Chief Social Officer of Socially Ahead, a leading integrated marketing agency based in Washington, DC. Known for her seamless ability to navigate online platforms and drive traffic through digital media, Lynn specializes in the training, development, and implementation of effective communication and marketing strategies. She is frequently sought out by leading media outlets such as MSNBC, CBS, Black Enterprise, and numerous online publications to offer expert advice and insight regarding strategic communications, marketing, and branding in the digital age. Lynn has trained corporation executives and launched campaigns for Proctor & Gamble, Disney, National Football League, Time Inc., Apple, NAACP, Ford, McDonald's and many more! She can teach you too!