Photoshop 1-April 2015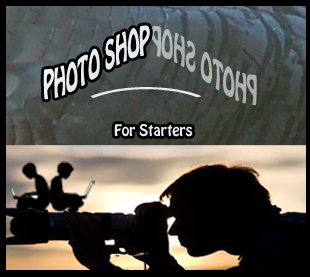 Next Start Date: 04/22/2015Prerequisites: NoneLength: 3 - 3 hour sessions Fee: $75Instructor: Larry Merewitz
Class:   Photoshop 1
Three 3 hour classes. This  class will teach you  how to format photos for use as gaphics in Video productions and a variety of other uses.  Bring your own pictures or photos on a thumb drive to use during the class. This  fun, and interesting class will not only show you how to enhance, your personal photos, but create  graphics  that are only limited by your imagination.   No prior experience in any graphic program required . The class runs 3 Wednesdays  from 7pm-10pm.
If you are not currently a member of Montgomery Community Media, you will need to join and pay a prorated membership fee for the current year. Check the appropriate link below to become a member.
Prorated Youth Membership (under 22) $7.50
Prorated Adult Membership (under 55) $20
Prorated Senior Membership (55 and over) $15
The class fee is $75.00 for Montgomery Community Media members.
Location:    Montgomery Community Media, 7548 Standish Pl. Rockville MD 20855
For  more information call: 240-630-0614 or e-mail Lmerewitz@mymcmedia.org
Contact MCM Training Services to register