Producing Your Web Series​ (Ages 13-17)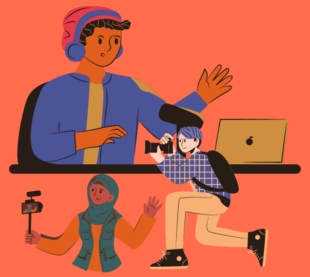 Next Start Date: 11/04/2020Length: 4 Days (Wednesdays) 3 PM - 5 PMFee: $100 Non-Members / $75 MembersInstructor:
Location: Online via Zoom
Dates: November 4th – December 2nd
No Class November 11th
Description:
Do you have a web series idea that you have developed and are now ready for production for under $50? In this course, students will take their developed idea and learn each necessary step needed to produce their web series for broadcast. Students will learn about optimal cameras for a web series, budgeting,forming a cast and crew, planning a production schedule, and attracting an audience. By the end of the class, students will have the production plan necessary to begin shooting their first episode.
MCM Youth Media Academy
The MCM Youth Media Academy is a collection of media courses designed to engage youth in quality media instruction tailored to their age group. Each course is taught by an industry professional with experience facilitating youth-centered courses. MCM Youth Media Academy Class Schedule