Summer Backpack Journalism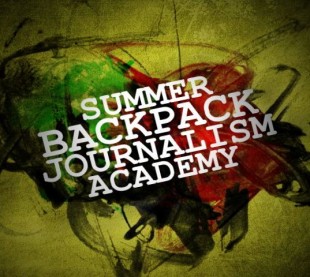 Next Start Date: 07/23/2018Prerequisites: NoneLength: 1 Week , Monday - Friday, 8:30 AM to 4 PMFee: $300Instructor: Mike Bailey
What is Backpack Journalism?
In a world of fake news and daily media frenzies, the art forms of storytelling and true journalism are important to our society. Backpack Journalism, is a fast-growing, exciting career path where participants learn how to be a producer, reporter, photographer, videographer and editor of news stories. Students will create news packages from their points of view right in their own communities.
What to expect!
This program is open to youth ages 11-16. For one week, students will be immersed in a fast-paced, interactive, fun journalism experience! They will create video news packages while learning the basics of research, story composition, reporting on-camera, shooting and editing. Segments will air on The Montgomery Channel and Access 19. Seesions are from 8:30 am – 4:00 pm. Each session includes training materials, hands-on experience and a YouTube link of their completed projects.
ALL STUDENT PROJECTS WILL BE FEATURED AT MCM's MULTIMEDIA FESTIVAL IN AUGUST!
Location:  Montgomery Community Media
7564 Standish Place
Rockville MD 20855