Video Editing – Adobe Premiere Pro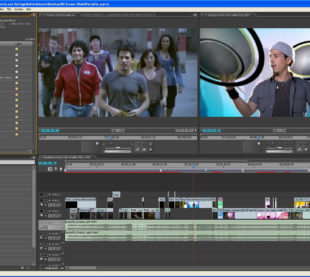 Next Start Date: 03/12/2020Prerequisites: OrientationLength: 4 Weeks (Thursdays) 6:30 PM - 9:30 PMFee: $150Instructor: TBD
Adobe Premiere Pro is one of the most advanced video editing platforms in the digital world. Commonly and widely used in the industry, Adobe Premiere is capable of creating polished videos with outstanding transitions, effects, and layering. Get ready to learn the basics of video editing with this hands-on training opportunity. We'll cover media and project management, digital storytelling and all the technical bells and whistles like tools, transitions, text creation and manipulation, adding music and more! No experience needed.
Class size is limited to 8 students.
Class runs 4 weeks on Thursdays, 6:30 pm – 9:30 pm.
Successful completion of this course will certify each student as an Adobe Premiere Pro Editor at Montgomery Community Media.
You do not have to be a Montgomery County resident to take this class.
If you are not currently a member of Montgomery Community Media, you will need to join and pay the current user fee which is bundled with the ticket cost below.