Video Editing – Final Cut Pro X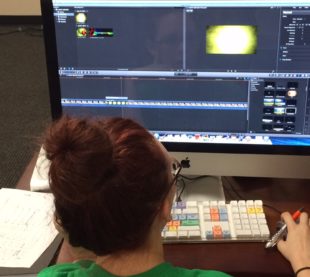 Next Start Date: 10/02/2019Prerequisites: Orientation & MembershipLength: 4 Weeks (Wednesdays) 6:30 - 9:30 PMFee: $150Instructor:
Final Cut Pro X (FCPX) is a revolutionary editing application used by beginners and long-time filmmaking professionals. Are you interested in learning a few cool editing techniques so you can create your own projects? In this class you'll learn how to edit images together, manipulate video and audio, basic text creation and use of effects. No experience needed. All you need is a creative, open mind!
Class size is limited to 10 students.
Class runs 4 weeks on Wednesdays, 6:30 pm – 9:30 pm.
Class Details
Location: 7564 Standish Place, Rockville MD
Class size: 10 students
Structure: 3 classes, 1 practice lab
Prerequisites: Orientation
Successful completion of this course will certify each student as a Final Cut Pro Cut X Editor at Montgomery Community Media.
If you are not currently a member of Montgomery Community Media, you will need to join and pay the User Fee.