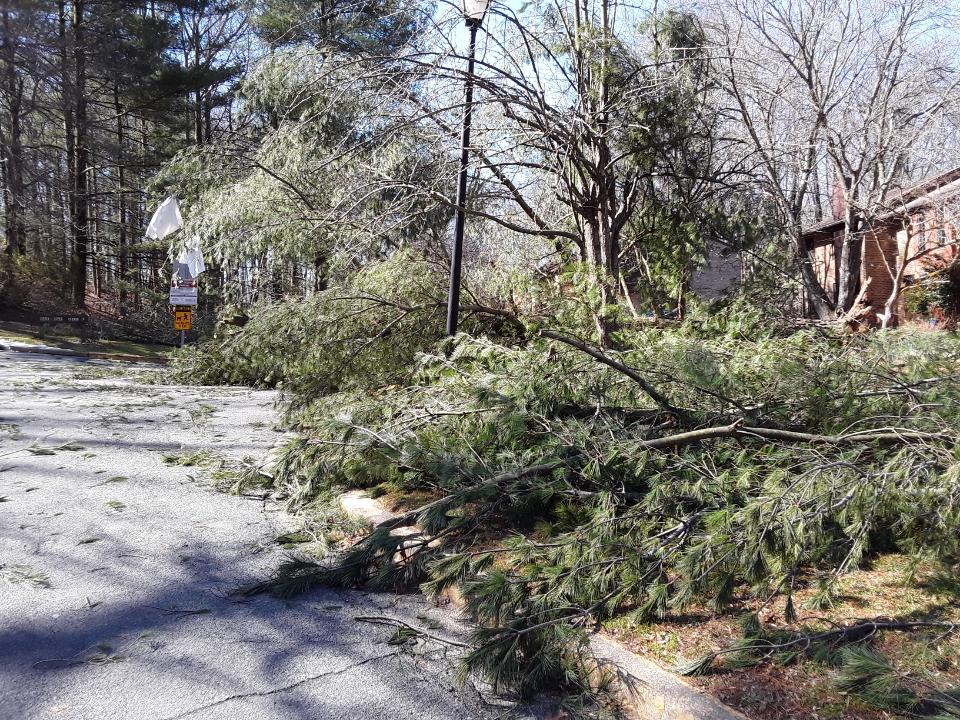 Cleanup Following Trees Downed by Heavy Winds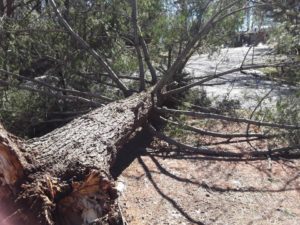 Strong winds toppled trees across Montgomery County on Sunday night and Monday morning.
According to Pepco online outage maps, less than 150 customers in Montgomery County are without power.
Remember to report power outages, here are the phone numbers to call for the three companies that serve Montgomery County:
BG&E – 1.877.778.2222
First Energy/Potomac Edison – 1.888.544.4877
Pepco – 1.877.737.2662
Call 311 to report downed power lines.
Clean up is underway. Here are sights and sounds Monday morning.
River Road/MD190 is closed in both directions between Manor Stone Drive and Seneca Road due to downed power lines, causing delays. Avoid the area if you can. @ReadyMontgomery pic.twitter.com/ZewfCzmgrq

— Montgomery County MD (@MontgomeryCoMD) February 25, 2019
Downed tree and power lines closes River Rd (MD 190) in both directions between Manor Stone Dr and Seneca Rd. Expect significant delays. Seek alternate route. #MDtraffic

— MC Emergency Mgmt (@ReadyMontgomery) February 25, 2019
The highest winds have likely occurred, so we've started to downgrade our warnings and advisories. Still, the rest of the afternoon will be pretty windy, and additional trees/power lines may still come down, so be careful out there. pic.twitter.com/pmnxuhLm8f

— NWS DC/Baltimore (@NWS_BaltWash) February 25, 2019
⚠️Please use caution on the roads today (Mon 2/25) as downed trees, branches, & wires are very possible with today's expected damaging high winds.

⚠️Treat all downed wires as 'live' & do not approach them. Immediately report downed wires by calling 9-1-1. #MdTraffic #MoCo pic.twitter.com/ij6EFegOLK

— MC Emergency Mgmt (@ReadyMontgomery) February 25, 2019
🔌High winds bring the potential for power outages, keep your electric company's phone # ready to report a power outage at your home. Don't assume someone will report it for you! #MoCo

📱@MyBGE– 1-877-778-2222
📱@PotomacEdison– 1-888-544-4877
📱@PepcoConnect– 1-877-737-2662

— MC Emergency Mgmt (@ReadyMontgomery) February 25, 2019
The HIGH WIND WARNING for Montgomery County has been extended until 6 pm Monday, 2/25. Expect sustained winds of 30 – 40 mph, with gusts over 60 mph. Winds these strong will cause scattered power outages. More info: https://t.co/CGY2mwnWNE #MDwx

— MC Emergency Mgmt (@ReadyMontgomery) February 25, 2019