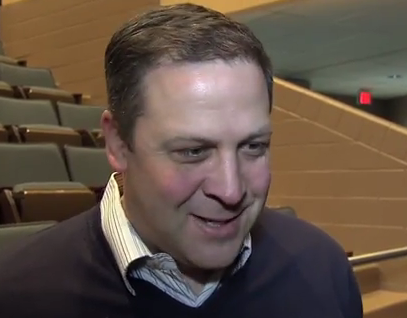 Coach Mencarini Shares His Favorite Coach Harvill Memory (Video)
In this MyMCMedia extra, Dave Mencarini, Urbana High School's head football coach, shares his favorite memory of the late Coach John Harvill.
During his coaching years at Gaithersburg High School, Harvill was considered the dean of Maryland coaches and he greatly inspired Mencarini's coaching style. Take a look:
Former players, rival coaches, colleagues and friends and family gathered at Gaithersburg High on March 1 to celebrate the life of Coach Harvill. See our previous posts for more coverage.
Related: