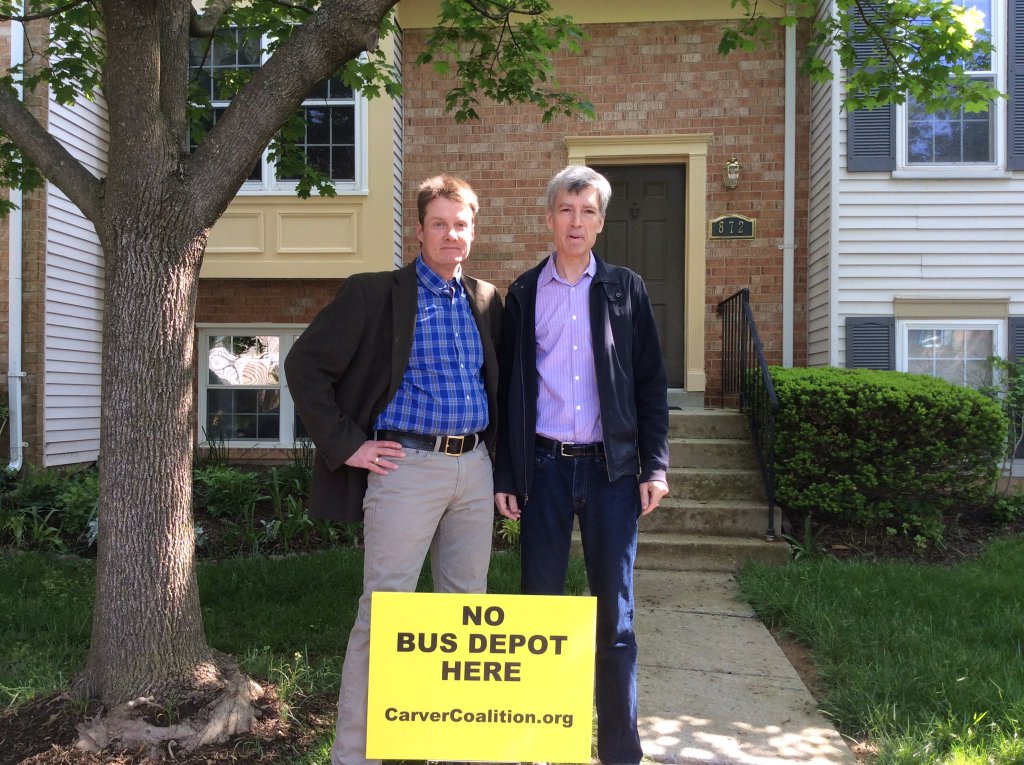 College Square Residents Concerned About Plan to Relocate School Buses in Rockville (VIDEO)
Residents of College Square are concerned about plans to move 100 school buses from the Shady Grove Bus Depot to the Carver Educational Services Center lot,  located near Mannakee Street and Route 355 in the city of Rockville. The Carver parking lot is located directly adjacent to the College Square neighborhood. In this MyMCMedia Extra video, neighborhood residents Scott Weaver and Erik Ledbetter talk about what their key concerns are.
Montgomery County Public Schools (MCPS) is scheduled to host a May 11th meeting at College Gardens Elementary School (CGES) to discuss plans for the depot. That meeting begins at 7:30 p.m. in the All Purpose Room of CGES.
Related Posts: