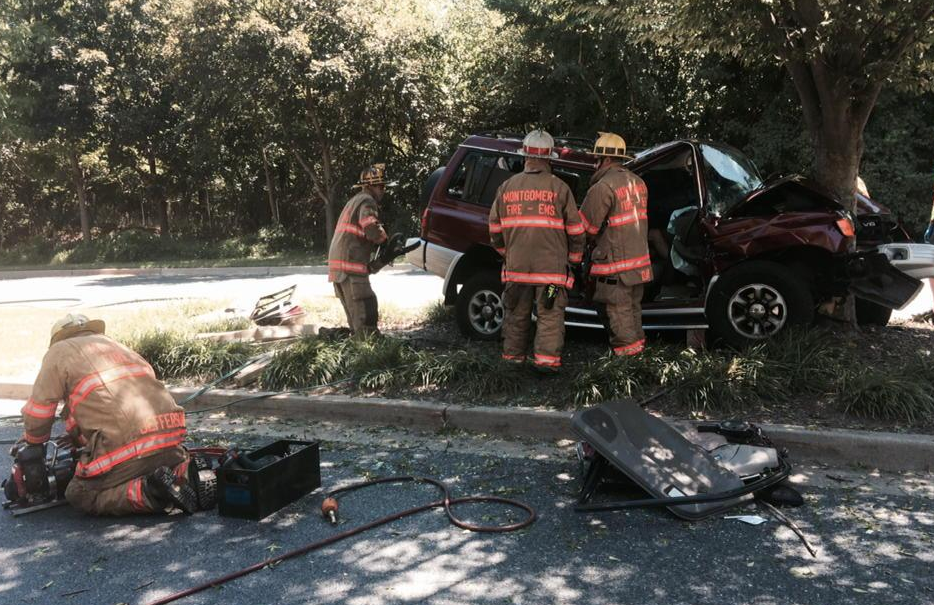 Collision Shuts Down Part of Wootton Parkway in Rockville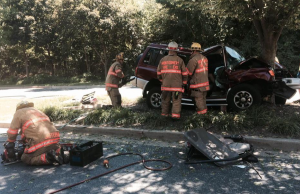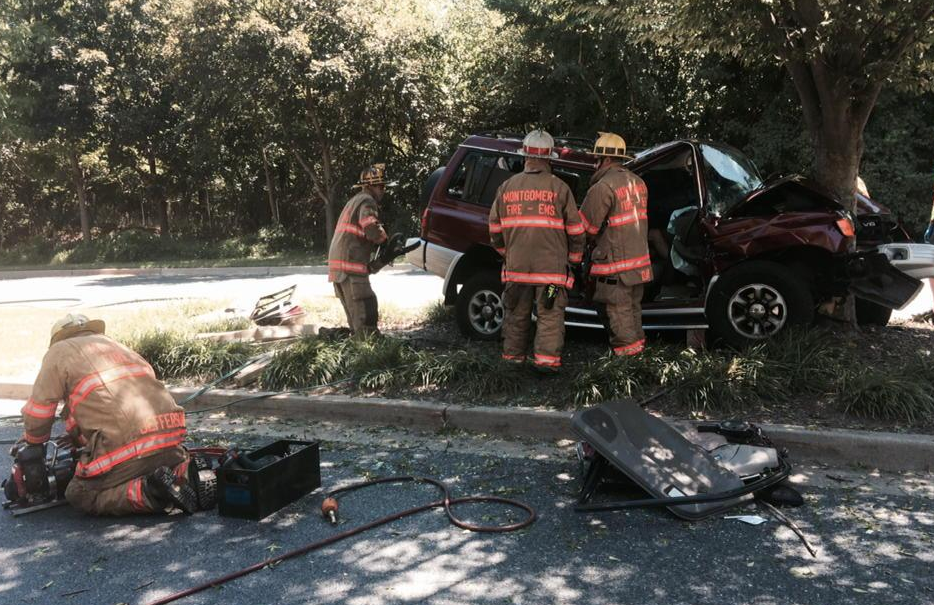 Wootton Parkway is partially closed, between Edmonston Road and Tower Oaks Boulevard, after a collision on Thursday in Rockville.
Fire personnel said one lane is open for vehicles, but drivers are advised to avoid the area.
According to Montgomery County Fire and Rescue Spokesman Pete Piringer, the driver, a woman, was trapped inside her SUV that struck a tree.
Piringer said the woman was extricated from the wreckage and was transported to a local hospital as a priority two patient. The collision happened around 12:55 p.m.
One lane open. Drivers are advised to avoid the area.
Update Wootton Parkway remains partially CLOSED – Btwn Edmonston Dr & Tower Oaks Bl- EB Wooten pkwy – 1 lane gets by pic.twitter.com/tqBK5Cshoa

— Pete Piringer (@mcfrsPIO) August 13, 2015
Traffic Advisory: MCP and Fire/Rescue on scene of a serious collision at Wooton Pkwy/Preserve Pkwy. Both dir of Wooten shut down. Avoid area

— Montgomery Co Police (@mcpnews) August 13, 2015
Update – Wootton Parkway, one adult female patient has been extricated, EMS evaluating priority 2, NLT, road closed pic.twitter.com/IUrB1P3KrY

— Pete Piringer (@mcfrsPIO) August 13, 2015
Update – Wootton Parkway btwn Edmonston Rd & Tower Oaks Boulevard CLOSED – 1 car crashed into tree in median pic.twitter.com/5oW1BIVMEd

— Pete Piringer (@mcfrsPIO) August 13, 2015
Update Wootton Parkway, collision one vehicle person trapped, EMS evaluating 1 priority1 female, NLT pic.twitter.com/go78WKHNjD

— Pete Piringer (@mcfrsPIO) August 13, 2015