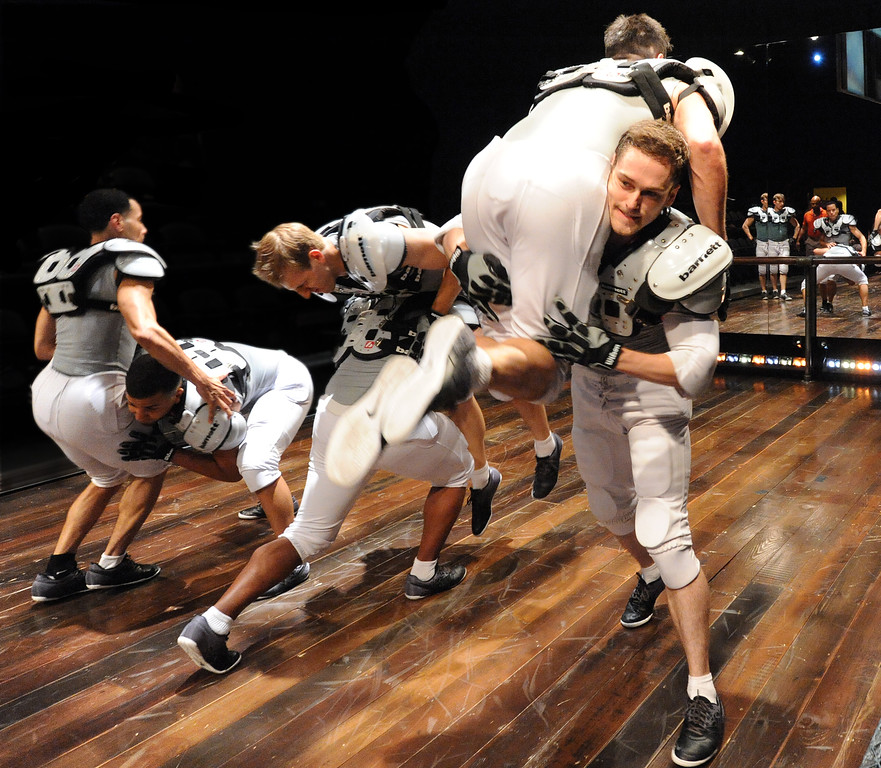 Colossal at Olney Theater (PHOTOS)
Olney Theatre presents Colossal now through Oct. 5. Colossal is the story of a college football player, Young Mike, who takes a hit in a game leaving him paralyzed from the waist down. Mike relives the memory of his accident with the help of a live football squad onstage. The play is performed in four quarters with a pre-game training session and half-time show. This show is recommended for ages 14 and up. Tickets start at $35 and are available at Olney Theatre website.
Colossal was first produced in a National New Play Network Rolling World Premiere by Olney Theatre Center (Olney, MD), Mixed Blood Theatre (Minneapolis, MN), Dallas Theater Center (Dallas, TX), Company One Theatre (Boston, MA), and Southern Rep Theatre (New Orleans, LA) with support from the National New Play Network's Continued Life of New Plays Fund. The play is a recipient of a 2014 Edgerton Foundation New American Plays award.
Photos courtesy Olney Theatre