UPDATED: Communication Outage in Rockville Resolved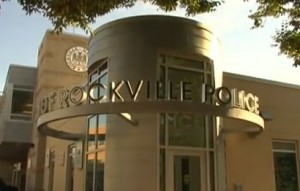 UPDATED:  The city of Rockville experienced a communications outage on Monday that lasted from  8 a.m. to 3 p.m. because of a major cable break, according to a city spokesperson.
During the outage, telephone service and email was disrupted to both the Rockville Police Department and the Senior Center.
The day after the outage, Rockville City Spokesperson Mary Lou Berg said "a vehicle was responsible for the cable break" and she said the city initially released incorrect information about the cable company involved.
"We reported that it was a Verizon cable but that was an error, it was a Comcast cable," said Berg. "We are in continued communication with Comcast."
As for the impact, Berg described it simply as an "inconvenience."
"There were no major impacts to the city from the break," Berg said in an email. "We have contingency plans in place to ensure continued operations in such a situation."
ORIGINAL POST This just in from the City of Rockville: telephones and email have been disrupted at the Police Department and the Rockville Senior Center because of a major cable break.
Verizon is working to restore the service, according to city officials.
Until service is restored, residents seeking to reach the police department's non-emergency number should call 301.279.8000. In the case of an emergency, call 9-1-1.
Phone and email have been restored to the police department and senior center. RCPD's non-emergency number: 240-314-8900. Emergency: 911.

— City of Rockville (@Rockville411) December 14, 2015
Communication Outage Affects Police Department and Senior Center #rkv #rockville https://t.co/HzVY4GR8zQ — City of Rockville (@Rockville411) December 14, 2015
Communication Outage Affects Police Department and Senior Center #rkv #rockville https://t.co/HzVY4GR8zQ

— City of Rockville (@Rockville411) December 14, 2015