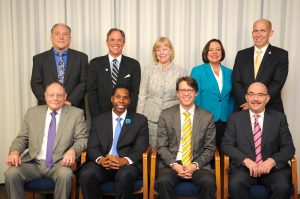 Communities Ask for Changes to Proposed Bethesda Downtown Plan in Letter Sent to County Council
Concerned with the impact the Bethesda Downtown Plan will have on residents, local leaders and community organizations representing roughly 10,000 downtown Bethesda households, submitted a joint letter to the Montgomery County Council on Tuesday, according to a news release.
Organized by the Coalition of Bethesda Area Residents (CBAR), the letter highlights residents' concerns and asks for revisions to the proposed Bethesda Downtown Plan.
Concerns emphasized in the letter include school overcrowding, traffic congestion and inadequate parks and public amenities for a growing population.
Read the entire joint community letter with attachments below: