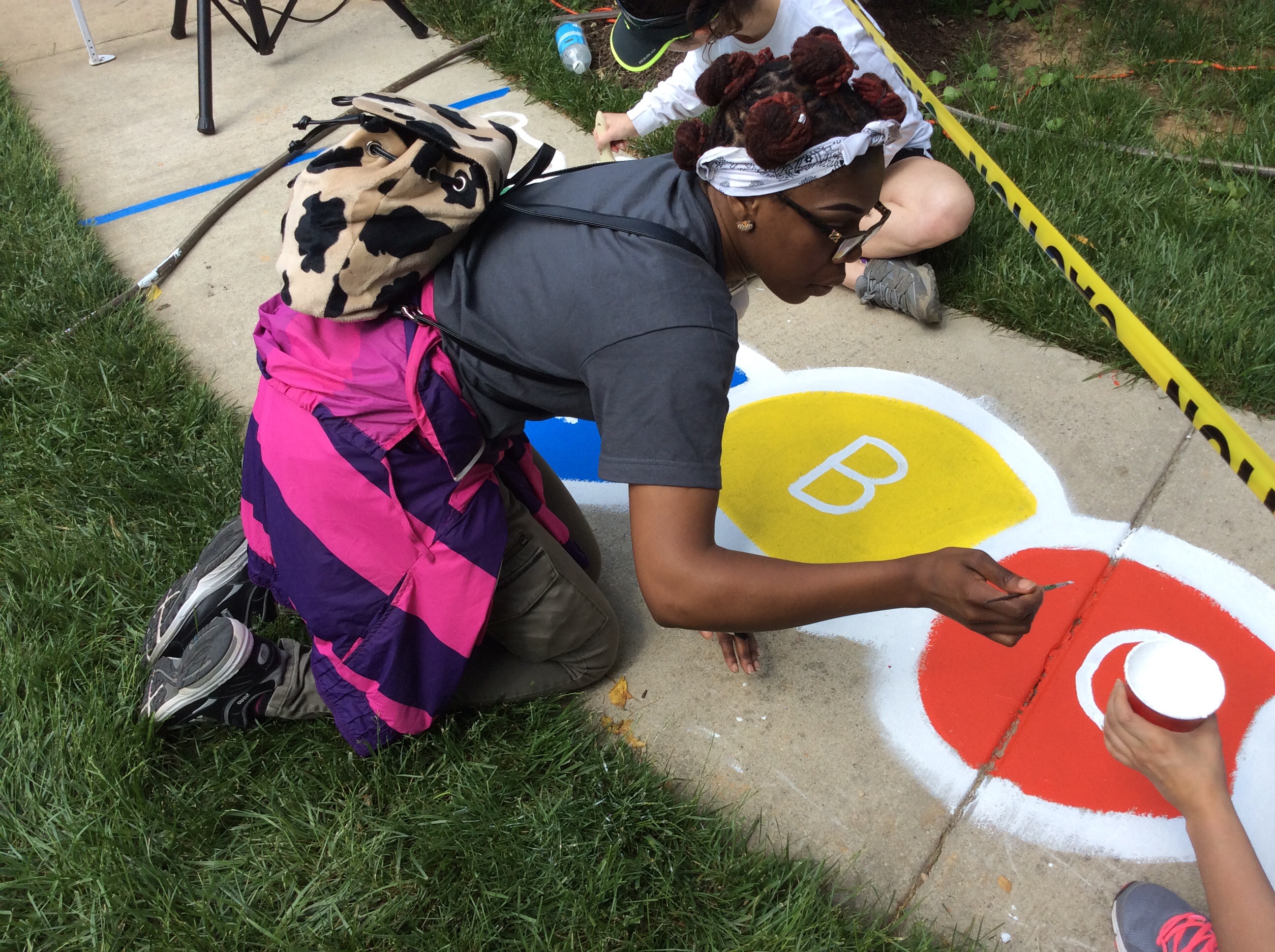 Community Comes Together for Playground Build in Gaithersburg (PHOTOS)
It took just less than one workday for the more than 200 volunteers, but for the kids living at the Seneca Heights Apartments in Gaithersburg it will be hours and hours of fun on their new playground here.
With funding and volunteers from The J. Willard and Alice S. Marriott Foundation, Marriott International, Montgomery County Coalition for the Homeless and organizers from KaBoom! volunteers dug holes, mixed concrete, painted sidewalks and put together slides to build a playground for formerly homeless children living in the apartment complex.
Seneca Heights Apartments is home to 40 formerly homeless single adults, 17 families and 30 children, according to the Coalition. On Wednesday a backyard area that once included some weathered horseshoe pits, is now the location of a vibrant playground and seating area.
Seneca Heights was established in 2004 after renovating a motel in partnership with the Housing Opportunities Commission, Montgomery County Department of Housing and Community Affairs and the Montgomery County Department of Health and Human Services. Residents here helped to design, raise funds and build the playground.
"MCCH is truly honored that KaBOOM! and The J. Willard and Alice S. Marriott Foundation chose to build a state of the art playground for formerly homeless children at our Seneca Heights Apartments that connects families who experienced homelessness to stable, permanent housing along with the services they need to maintain their housing," says Susie Sinclair-Smith, MCCH executive director. "All children deserve a childhood with the balanced and active play needed to thrive, especially those who have experienced the trauma of homelessness. We are thrilled with the show of support from Marriott employees and the community who signed up to volunteer. We can't thank them enough for extending a helping towards our work to break the intergenerational cycle of poverty for these children."