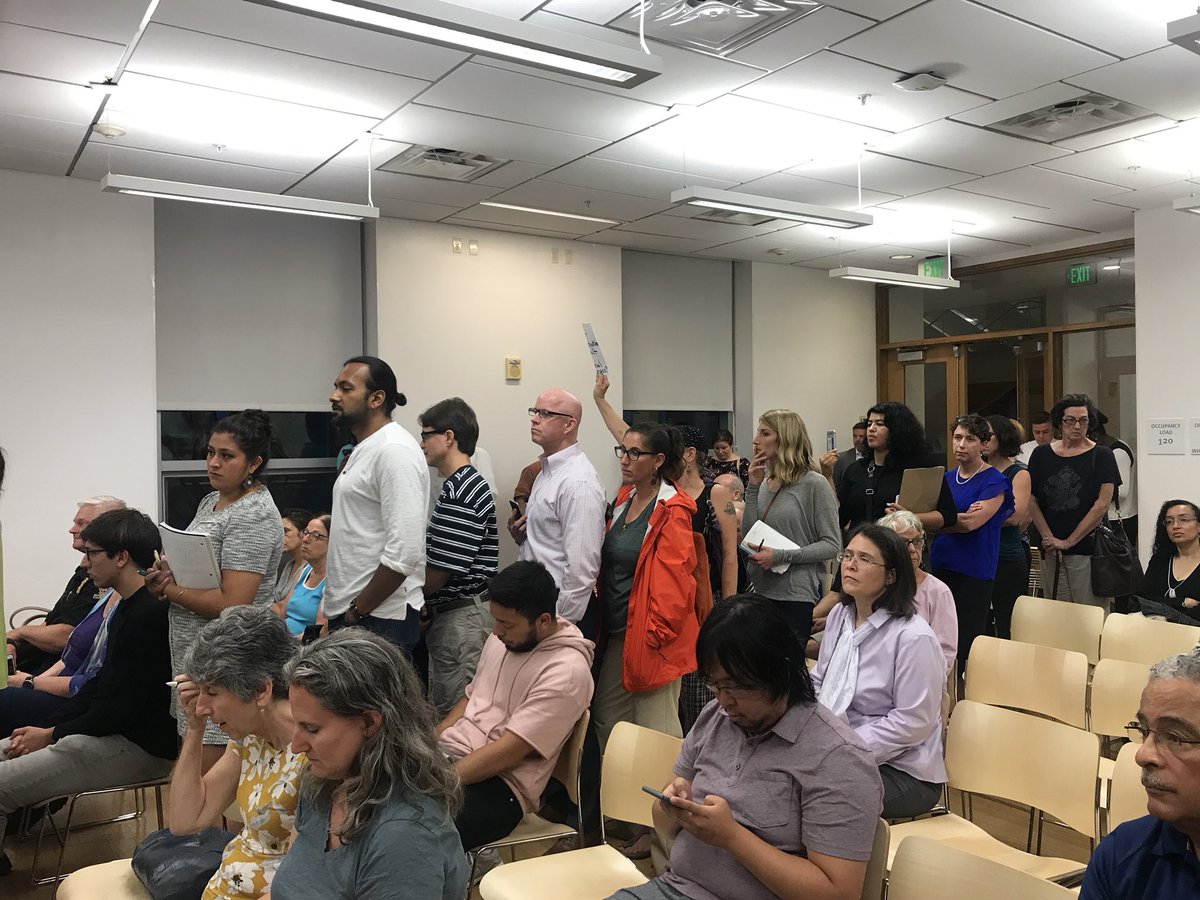 Community Demands Answers in Police-Involved Shooting
It was a full house at the Silver Spring Civic Center Tuesday evening where dozens of residents attended a community meeting to demand answers from Montgomery County Police Chief Tom Manger, and Montgomery County State's Attorney John McCarthy, regarding the officer-involved shooting that left an unarmed black man dead.
Robert White, 41, was shot and killed by Montgomery County Police Officer Anand Badgujar following a confrontation between the two on June 11 in Silver Spring.
In body camera footage released by the police department, Badgujar is seen chasing White by foot through an apartment complex.
"I don't want to [f——] shoot you bro," are some of the last words Badgujar yelled to White before several shots are heard.
Montgomery County elected-officials, including those who represent District 20 in the Maryland General Assembly, were also in attendance.
"I saw the body cam footage and the incident seems to start in the thick of things, " said Del. David Moon. "Have we seen everything? Did the officer follow proper reporting procedures?"
"My question is in regards to mental health," said Del. Jhenelle Wilkins. "I did not see de-escalation in the video, and I am wondering what's supposed to happen in these incidents?"
Another issue of vast concern was the conclusion from Howard County State's Attorney 's Office. Based on a review of evidence and a review of the law, the Howard prosecutor determined that Badgujar's actions were justified under the circumstances.
Both counties have an agreement where one county receives the evidence of the other's police-involved shootings. The other county decides whether to prosecute.
When questioned by those in the audience on Howard County's decision, Manger stated, "I have no more information than anyone.  I was not briefed on the findings."
Both Manger and McCarthy were criticized for the lack of transparency between Howard and Montgomery Counties, and the answers provided did not ease tension within the Silver Spring community.
"We want transparency, so why isn't there transparency?" said Fahad Siddiqui. "I also think there should be a policy where you turn the body camera on as soon as you get out of the car."
Now that the criminal investigation is complete, Badgujar will be investigated by Montgomery County police Internal Affairs detectives who will determine if he acted within department rules and policy.
Manger, Leggett Talk About Next Steps in White Investigation