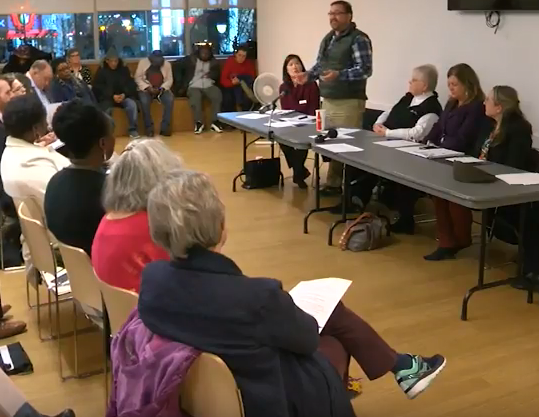 Community Discusses Next Steps in Tackling Homelessness (VIDEO)
Keith Harmon has been homeless for seven years. He wonders where he will lay his head at night and said getting people to understand that he's a person is a challenge he faces every single day.
"I'm not an alcoholic, I'm not a drug addict, and I don't have any mental problems," he said. "I just need a place to lay my head down and help looking for a job."
Keith was one of many people who spoke at a public meeting on homelessness in Silver Spring Monday evening.
The goal of this meeting was to hear from all sides and to brainstorm how to help the more than 800 homeless individuals in Montgomery County:
Here downtown Silver Spring for a community dialogue on homelessness. @mymcmedia pic.twitter.com/dd7N1LVG8g

— Mitti Hicks (@MittiMegan) January 30, 2018
In 2017, there were approximately 894 homeless individuals in #MoCo These numbers are from the Point-In-Time survey conducted. @mymcmedia pic.twitter.com/AKTPwLNxYN

— Mitti Hicks (@MittiMegan) January 30, 2018