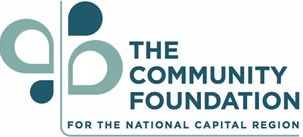 Community Foundation Fund Raises $300K of $500K Sought

The Community Foundation's Resilience Fund — established to help nonprofits working to support vulnerable communities during a period of federal policy change — has raised $300,000 of the $500,000 it hopes to raise by July 4, according to an email from the organization.
The Community Foundation has set a goal of raising $500,000 for the Resilience Fund by the July 4. As of today, the organization has raised just over $300,000, according to the email, sent by Tonia Wellons, vice president of Community Investment.
The Resilience Fund now focuses on changes in international travel, immigration and deportation policies that can affect residents and families in the greater Washington region, she said.
The metropolitan area ranks seventh in the nation in the number of foreign-born residents — 1.3 million, including 400,000 "unauthorized" immigrants — and the area also is the sixth-largest receiving area for children who are detained by ICE after coming across the border, the email said.
"Disproportionately, those who most need help are low-income people and people of color," Wellons said.
Among the areas where nonprofits need donations are to help immigrants know their rights, and to provide legal and social services help.
To contribute, please visit www.thecommunityfoundation.org/resiliencefund.