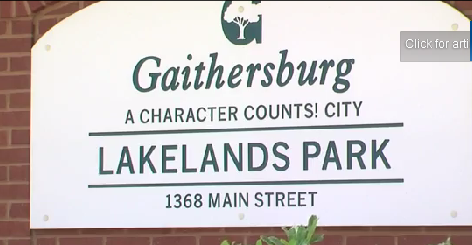 Community Manager Describes Parking Situation Near Lakelands Park as "Traffic Nightmare"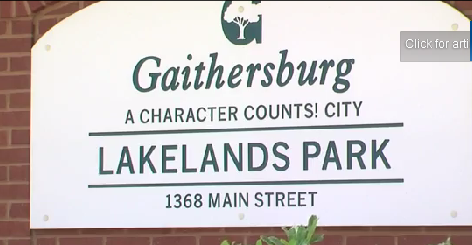 The community manager of the Lakelands community is asking city of Gaithersburg officials for parking restrictions along Main Street and Sheila Street across from Lakelands Park because of what she describes as a "traffic nightmare."
"At least six days [a] week, between the park and the ball fields it is a traffic nightmare," writes Michele Kennedy, Lakelands community manager, in an April 4th letter to Gaithersburg's Engineering Services Chief Ollie Mumpower. "While there is plenty of parking available in the parking lot adjacent to Billy's Playground, patrons often choose to park on both sides of Sheila Street and Main Street, essentially making them one lane roads. Children often run into the street and there have been at least two accidents that I am aware of."
In addition, Kennedy said she has received other complaints from residents about the popular park.
"I have received complaints from residents in these areas about the lights, noise and trash, which I understand there is little that we can do anything about," she writes. "However, designating these areas as No Parking would greatly improve the quality of life these residents expect in the Lakelands."
Mumpower said city officials will take a look at the area but until that review is complete, he is advising the community to call the police if there are concerns with safety issues or illegal traffic concerns.