Community Meeting to Raise Awareness About Immigration Relief
The Montgomery County Office of Community Partnerships is scheduled to host a community meeting on Feb. 5 to help residents learn about who can apply for immigration relief.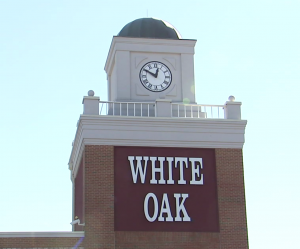 The event is an orientation session that will take place at the White Oak Community Center in Silver Spring from 6 p.m. to 8 p.m.
"Education is really really important [be]cause there's a lot of misinformation out there," said Diane Vu, Asian liaison and language access coordinator for the Office of Community Partnerships.
Vu said speakers from Casa De Maryland, a local Latino and immigrant advocacy organization, and Asian Pacific American Legal Resource Center will be at the orientation session to share information about the Deferred Action for Parents of U.S. citizens Program (DAPA) and Deferred Action for Childhood Arrivals program (DACA).
According to the U.S. Citizenship and Immigration Services website:
DACA is an executive order signed by President Barack Obama in 2012 that allows eligible undocumented young people to have work permit and protects from deportation for two years. It does not give a path to citizenship.
DAPA is an executive order signed by President Obama in 2014 that allows eligible undocumented people who are a parent of a U.S. citizen or lawful permanent resident to have employment authorization if they have lived in the United States continuously since January 1, 2010; had a son or daughter who is a U.S. citizen, and is not an enforcement priority for removal from the U.S.
Vu said attendees do not have to register. They can just come to the meeting and ask questions.
"We just want people to come in and be comfortable. We do ask if they have some language requirement and interested in Korean or Chinese and any other languages that  they contact me if they need an interpreter," Vu said.
White Oak Community Center is at 1700 April Lane in Silver Spring. For more information or to request interpreters in French and Korean, call 240.688.2001.